Admiral offers car insurance refunds amid coronavirus | Insurance Business UK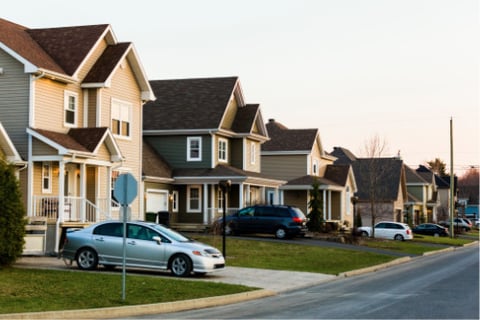 The pressure has been piling on UK car insurers to offer refunds as drivers spend less time behind the wheel while the country is in a coronavirus-enforced lockdown. Now, one major firm has stepped up to the plate.
With a host of US insurers offering their own refunds – including the likes of Allstate, Progressive and State Farm – Admiral is now leading the charge among UK car insurers. It has today revealed plans to return £110 million to all motor customers, with an additional £80 million committed to reducing prices and supporting NHS staff and the local community.
The Wales-based firm has sent out an email to its customers this morning, attributed to CEO Cristina Nestares.
"With fewer cars on the roads during the UK lockdown, we're seeing a reduction in the number of claims coming in," it reads. "We want to give the money we would've used to pay these claims back to our loyal customers in this difficult time.
"If your car or van is one of the 4.4 million vehicles insured with us on April 20, 2020, you'll get an automatic £25 refund per vehicle. You don't need to contact us or do anything at all at this stage, we'll be in touch between now and the end of May with more details about the refund."
According to Admiral, its combined initiatives are equivalent to around a month's premium income – around a third of its 2019 profits.
In addition, the company is also waiving motoring claims excess fees for NHS or emergency service workers and supporting NHS volunteers. It is guaranteeing cover for customers that are using their vehicle to transport medical supplies and equipment, people, or essential items to people that are self-isolating. It is also offering NHS and emergency service workers a free courtesy car should their vehicle be stolen.
Other measures include the insurer offering to support customers in financial hardship by being flexible over monthly payments; and the set up of a £4 million Admiral Support Fund for COVID-19, predominantly providing support in South Wales.
"During this challenging period, our main priorities have been helping our customers, supporting our local community and protecting the wellbeing of our staff, which is why we have introduced these initiatives to give something back to the customers and communities we serve," added Nestares.
"This is an unprecedented time when people across the country are driving significantly less than before the lockdown, and we expect this to lead to a fall in the number of claims we are seeing. We want to give the money we would have used to pay these claims back to our loyal customers in this difficult time. We have also already reflected this change in driving behaviour in our pricing for customers and will continue to do so."
While the move may be welcomed by customers, it hasn't gone far enough for some.
"We've calculated that over a two month lockdown, drivers could be between £35 to £58 out of pocket, for each car they own," said By Miles CEO James Blackham in a comment sent to Insurance Business. "It's not nearly enough and doesn't fairly reflect the impact on claims that lockdown is having. It's a shame, too, that the refund won't be processed until the end of May, as people really need every penny right now - so it's frustrating that they have to wait months for it.

"We've been fighting for fair treatment of UK drivers during the lockdown, so we can only hope that the rest of the UK industry follows their example, with increased refund amounts as it's only fair that if you're driving less, you pose less risk on the road, and should rightly pay less for your car insurance.

"Insurance companies exist to support people in their times of need, so we'd urge other car insurers to be proactive right now, by passing savings onto their policyholders before they're forced to."