Allianz tie-up to automate green car parts sourcing | Insurance Business UK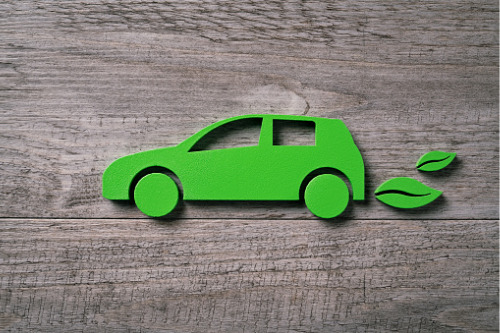 Allianz Insurance has partnered with salvage and recycling company SYNETIQ to launch a digital platform that helps vehicle repairers source green parts.
The platform, known as mygreenparts, digitalises the supply of recycled spare parts, makes the purchase process easier for bodyshops and promotes sustainable repairs.
Allianz claims that this is a first-to-market solution for the insurance and auto repair industries, with the parts meeting the standards of both.
When repairers generate an estimate for a vehicle repair, the software automatically notifies SYNETIQ's stock control system of the parts required – within rules agreed with Allianz. This enables SYNETIQ to offer matching parts. These involve non-safety critical parts, such as doors, body panels and headlamps that have been graded, cleaned, checked and come with a certificate of parts conformity.
According to Allianz, green parts are more environmentally friendly than their newly manufactured equivalent and they cost up to 75% less. SYNETIQ, which is in charge of processing vehicles Allianz has written off, guarantees that its parts are inspected and processed responsibly and are fully traceable.
"Through their long partnership, Allianz and SYNETIQ have worked together on an ethical and sustainable approach to vehicle repairs," said Nick Rossiter, motor damage strategy manager, Allianz Claims. "The mygreenparts platform allows a seamless process for our repairers to purchase green parts, benefitting our customers, repair network and the planet."
SYNETIQ says insurers and fleet operators currently using the mygreenfleet system will be able to migrate to the new platform, saving time and reducing carbon emissions, while the development of mygreenparts allows it to integrate with other bodyshop management systems and reach a wider audience.
"As the only truly integrated supplier of green parts on a national scale, we handle the complete process of vehicle salvage from start to finish," said Tom Rumboll, SYNETIQ's CEO. "Enhancing our leading green parts service directly to insurers, via bodyshops, is a great step forward in our common goal of automated and sustainable motoring solutions."