Car thefts are surging in the UK – insurer reveals why | Insurance Business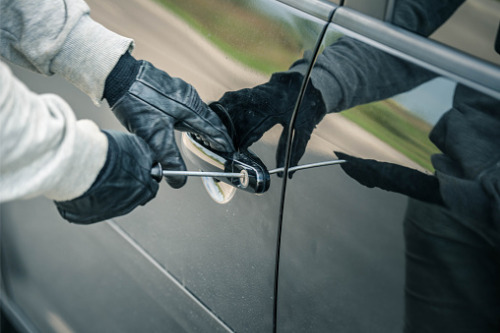 If there's one silver lining to the black cloud that is the coronavirus pandemic, it would be that, reportedly, the various lockdowns have reduced crime across the UK. However, there's no escaping the overall surge in UK car thefts – with insurer LV= General Insurance outlining that car theft claims have jumped by 20% in each of the last four years.
Its claims data shows that vehicle crime has jumped particularly around the UK's metropolitan areas – the likes of Birmingham, Nottingham and Greater Manchester have all seen disproportionate increases in the last four years, up by more than 100%. It's London that really stands out from the crowd though, for all the wrong reasons – it has suffered the nation's biggest rise, up by 265%.
So, what's driving this surge?
The insurer suggests that one factor is the rise in keyless car technology. While it would be easy to assume that cars with the latest technology would be less likely to be stolen, keyless cars are vulnerable to tech-savvy criminals with some using signal relay devices to trick the car into thinking the correct key is present. This allows them to move the car in seconds. According to LV='s findings, luxury car makers like BMW, Mercedes, Lexus, Audi, Porsche, Tesla and Jaguar Land Rover have all seen a spike in claims with keyless theft accounting for almost half of all 'theft of vehicle' claims.
"From keyless cars, to Apple's recent CarKey partnership with BMW, which means drivers can unlock and start their vehicle with an iPhone, car technology continues to advance," said Heather Smith, managing director at LV= GI. "But unfortunately so do the methods criminals use to steal them, so consumers need to keep on top of new innovations and take extra precautions to ensure they stay one step ahead of criminals who may try and take advantage of them, and their cars.
"The police can only do so much, so it's vital that drivers do everything they can to protect their vehicle, especially those driving a luxury or prestige car that is likely to attract attention. Most car theft happens near people's homes, but with a better understanding of the technology and a few simple security measures, you can make your car a lot less appealing to thieves."
Brokers are urged to remind their clients of a few best practices on security, including: keeping the key fob safe and well away from the vehicle; investing in protection like a steering wheel lock and tracking devices; and being extra vigilant by parking in secure areas.