The area with the UK's highest car theft rate is… | Insurance Business UK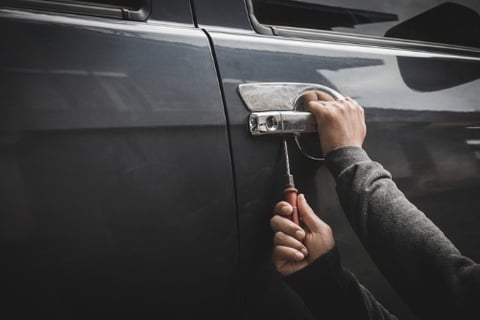 Car thefts are more likely to happen in East London's Ilford and Romford postcodes than anywhere else in the UK, according to price comparison site MoneySuperMarket.
MoneySuperMarket analysed 5.9 million car insurance quotes between May 2018 and May 2019 to identify which postcodes across the UK are the most and least likely to be susceptible to car theft.
Ilford and Romford postcodes topped the list, with a car theft rate of 16.1 and 15.4 per 1,000 quotes respectively. They were followed by Birmingham (13.1), Halifax (10.6), Liverpool (9.6), and Southend-on-Sea (9.3).
Read more: AXA urges automakers to "up their game" amid rising motor theft claims
At the other end of the spectrum, Kirkwall in the Orkney Islands is the safest location, with the lowest rate of reported car thefts at 0.3 per 1,000 quotes. Fellow Scottish locations the Outer Hebrides (0.5), Inverness (0.6), Galashiels (0.7) and Dumfries (0.8) also feature among the safest locations.
"When it comes to car thieves, London is clearly the worst area for offences, with postcodes from the capital taking the top two spots – and featuring three times in the top 10," said Rachel Wait, consumer affairs spokesperson at MoneySuperMarket.
"Having the right level of insurance is key to minimising any cost, should your car get stolen. However, prevention is always better than cure. There are simple steps – like parking your car off the road and not leaving high value items on display – that can go some way towards preventing theft."