ERS digitalises manually traded products | Insurance Business UK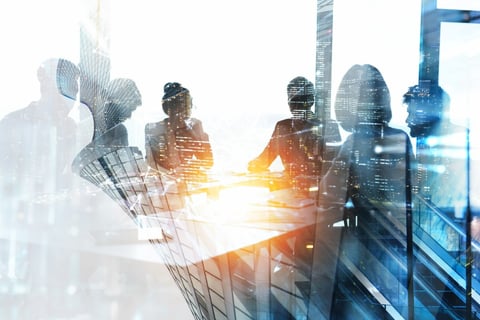 Specialist motor insurer ERS has gone digital, expanding its ERS Car footprint and launching previously manually traded commercial motor products into online platforms.
The digitalisation is part of ERS's strategy to make its specialist products more accessible to brokers and create the most efficient experience when binding and managing risks. The update automatically rates vehicles of up to £100,000, includes a wider appetite for electric and hybrid vehicles, and provides brokers with one of the broadest ranges of vehicles on the market that are available online.
The improvements became possible thanks to ERS's partner, Dataiku, an artificial intelligence (AI) platform that enables users to design, deploy, govern, and manage AI and analytics applications. The partnership enabled the insurer to rebuild its pricing models from the ground up, updating and releasing new prices to the market in real-time and allowing it to test, learn, and further expand its new footprint quickly while enabling brokers to expand into market cold spots.
The ERS Car footprint expansion is now live and available through ERS eTrade, software houses, or Plug in to ERS. Meanwhile, ERS Prestige and ERS Enthusiast will join other commercial motor products on ERS eTrade later this year to help brokers manage their clients' risks for high-end single vehicles and other luxury vehicles – with eTrade risks to be quoted within two hours.
Commenting on the partnership with Dataiku and the digital launch of ERS Prestige and ERS Enthusiast, ERS active underwriter Martin Hall said: "I am delighted that the relationship with Dataiku has provided us with the confidence to deliver true real-time, fully enriched, and optimised pricing, which will help us continue to expand our appetite into traditional cold-spots and let brokers bind risks that would have typically been referred to an underwriter, in real-time. As the broker market remains ultra-competitive, brokers that can bind specialist risks quickly will remain a step ahead of their competition.
"Being a specialist means we see some of the UK's most complex motor risks that still need human judgement and expertise. That's why we have dedicated teams who specialise in providing a more tailored underwriting service for the larger fleet, agriculture, and collections risks, and even the weird and wonderful such as the Batmobile or the Gumball Rally. These more complex risks will always need an expert underwriter's experience to provide the right cover at the right price, and our expert underwriters will always remain on hand to support brokers to find the right solution for the more specialist vehicle and driver needs."