Established UK insurance name lifts the lid on overseas expansion | Insurance Business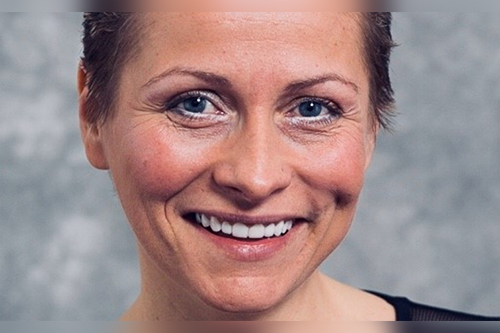 Sam White (pictured), the boots-loving insurtech champion and Freedom Services Group chief executive, spoke to Insurance Business and shared what made her take the leap Down Under after making a name for herself in the British insurance industry.
"I have always loved Australia and have been there many times over the years," said White, who is behind Action 365 and Pukka Insure, and CEO of recently launched digital managing general agent Stella Insurance. "The people, culture, and overall positive business environment meant it was high on my list for expansion opportunities.
"Like the UK, the market is ripe for a digitally enabled insurer that can use new technology to transform the customer journey and for the first time offer a modern experience in line with other sectors. The fact that they also do not have the gender restrictive directive laws in place like in Europe, means that I can offer women the competitive price and product they deserve, making it a really exciting territory."
When asked what makes the car insurance provider special, White noted that for this venture she did not have to make compromises on the technology and product design. It is also the first time that the insurance boss has brought on investment partners and other shareholders.
White, whose first business came to life when she was 24, told Insurance Business: "We partnered with Aventus who have helped us build our system from scratch. Its brilliant ecosystem approach delivers a much more customer-centric journey for Stella customers, and allows us to have a single view of the customer.
"The benefits of this shouldn't be underplayed; it allows us to be much more intuitive in our product design and execution which means a better experience for the customer, as well as efficient cross- and up-sell growth opportunities for us as the insurer."
Additionally, the chief executive thinks that through research they have been able to examine traditional product designs in terms of their appeal and suitability for the female market. In White's view, the brand purpose of Stella Insurance offers something fresh and exciting.
As for the choice of market, she explained: "For me, simply put there has to be a problem that we think we can help solve and commercially the opportunity has to stack up. But more importantly than that, there needs to be a positive cultural alignment which I felt we had in spades in Australia."
When quizzed about the existence of a wider expansion plan in the country and whether she's also considering other international markets, White responded to both queries in the affirmative.
"We believe there's a huge market internationally for female-centric motor products, but there's also a number of other Australian-led initiatives that we have already started to investigate," she revealed.
Closer to home, White's Freedom Brokers has begun venturing into commercial insurance propositions, while Pukka Insure has rolled out a telematics product leveraging ThingCo's Theo technology.
Post-crisis, White expects technology to continue playing a crucial role in insurance.
"I think customers will demand a far better digital experience," she said, "but also will be looking for insurers to be providing much more usage-based products, particularly in motor. In both cases it's technology that will unlock the possibilities, as long as the market is prepared to change."