European Commission proposes changes to insurance rules | Insurance Business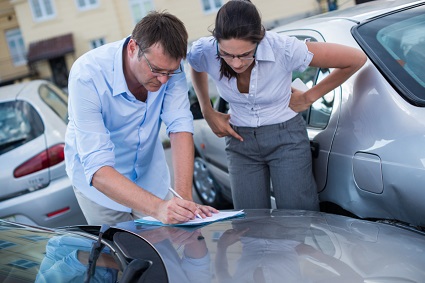 The Motor Insurance Directive may be set for an overhaul, if changes proposed by the European Commission pass through.
The Commission, which is the executive of the European Union, has put forward a proposal aimed at strengthening EU rules on motor insurance. Announcing the proposed changes and signalling the start of the feedback period, the governing body said it wants better protection for victims of motor vehicle accidents, as well as improved rights for insurance policyholders.
Proposed changes to the current EU motor insurance rules cover the areas of insurer insolvency, claims history, uninsured driving, minimum cover, and scope.
For cases involving insolvent insurers, the Commission is pushing for victims to be "rapidly and fully compensated" in their Member State of residence.
"An accident which involves a liable party with an insolvent insurer poses two main issues," read the proposal. "It is not always clear who, if anybody, is responsible for the initial compensation of the victim ('front office'). Second, it is unclear who bears the ultimate financial responsibility for the claim ('back office').
"These issues are particularly important when the insurer is providing insurance cross-border via free provision of services. In a number of recent such insolvencies, victims of motor accidents caused by policyholders of the insolvent insurers suffered delays in payment of compensation, while national legal procedures determined the responsibility for and the level of compensation."
With its proposal, the Commission wants to ensure that the ultimate financial responsibility is borne by the insurance sector of the home Member State of the insurer.
In terms of claims history statements, the goal is to get them on equal footing regardless of whether they were issued domestically or by an insurer in a different Member State. Also, the Commission wants to address uninsured driving by reinforcing Member States' "powers to combat" the issue.
As for minimum amounts of cover, the proposal is advocating the same level of minimum protection throughout the EU – setting out harmonised minimum protection levels for personal injury and material damage. In its announcement, the Commission cited the slight differences in current minimum levels between Member States.
Scope-wise, the Commission stated: "To ensure legal certainty and clarity, the present proposal codifies the Court jurisprudence in EU legislation. This ensures uniform implementation of the Court case law in national law."
Citing judgments of the Court of Justice of the EU, the body said accidents caused during the normal use of a vehicle for the purpose of transportation – meaning even while on private properties – are covered by the directive.
The feedback period will run until July 19.
Related stories:
Government outlines approach to motor insurance post-Brexit
Insurance body warns of widespread uninsured driving and fraud