Fraudsters stopped in their tracks by telematics data | Insurance Business UK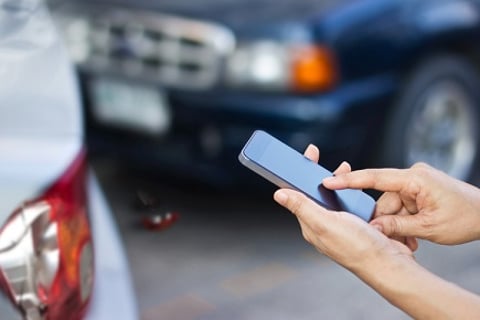 Following an incident involving a BMW 3 series and a Mercedes ML in the Midlands in March 2013, five people submitted claims – collectively estimated at £170,000 – to telematics insurance provider insurethebox. Not only were the versions inconsistent with one another, telematics data also showed a different picture from what the claimants wanted to paint.
First, it was alleged that the BMW – whose driver was insured by the firm – hit the rear of the Mercedes when it supposedly reduced speed after a vehicle in front of it abruptly stopped. However, according to the telematics data, the policyholder drove past the Mercedes driver's yard 11 minutes before the alleged accident occurred; the latter, on the other hand, claimed he did not leave the yard until four minutes before the incident. This caused a senior Circuit judge to question how the BMW ended up lagging behind.
In addition, the data also showed the presence of two accident alerts within a seven-second period. However, none of the accounts given by all five involved – drivers and respective passengers – mentioned any subsequent crash.
Following a detailed probe by the specialist counterfraud team at insurethebox, the firm's motor engineer concluded that the first collision did not cause sufficient damage to write off the vehicles, and that was why a second one had to take place. In fact, it was found that the extent of the damage was much greater than would have been expected from a single impact.
Telematics data also showed that the BMW had visited the address of the Mercedes' owner on 19 occasions, with the last one happening a day before the alleged accident.
It was not clear what penalties were handed down to the claimants, but the claims were dismissed.
"This is another compelling example of the power of telematics data and its success against fraudulent claims," commented Adrian Steele, group claims director at insurethebox. "Of course, telematics alone cannot stop motor insurance fraud but its power should not be underestimated."
Related stories:
Three jailed over insurance fraud scam
Eight crash fraudsters busted