Guilty insurance fraudster's modus operandi revealed | Insurance Business UK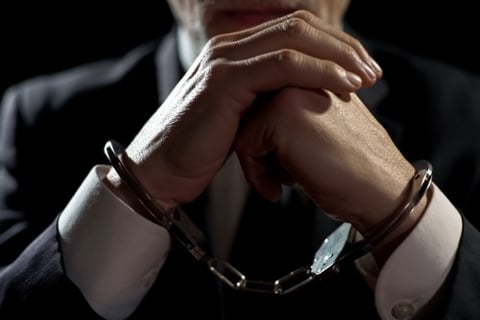 Louis King, who pleaded guilty at Warrington Magistrates Court to seven counts of fraud by false representation, has been sentenced to 16 months in prison at Liverpool Crown Court.
In addition to the jail sentence, which is suspended for 24 months, King was also handed a 35-day rehabilitation activity requirement plus 200 hours of community service. This after he tried to claim a total of £100,000 in insurance pay-outs for cars he didn't even own.
According to the City of London Police's Insurance Fraud Enforcement Department (IFED), the 29-year-old Cheshire resident had been identifying cars on auction websites and had obtained DVLA V5C registration certificates for the vehicles. He used the paperwork to falsely assume ownership when insuring the cars, which he then reported as stolen.
"King is a deceitful individual, intent on making money through whatever fraudulent methods possible," commented Detective Constable Joanne Farrell, who led the probe. "With valuable support from the insurers affected in this case, our investigation revealed King's trail of fraudulent activity and he has been rightfully punished."
IFED launched the criminal investigation following a referral from insurers such as AXA, Churchill Insurance, and LV= General Insurance (LV=GI). The department's findings include King's use of fake bank statements and pay slips which enabled him to get a Jaguar on a hire purchase agreement with a car finance company.
The fraudster also stole a car from a dealership after a test drive so he could have it insured and make a false claim.
Commenting on the prison sentence, AXA Insurance senior counter-fraud operations manager Tom Wilson had this to say: "Collaboration between insurers and law enforcement has once again brought a callous fraudster to justice. It gives us great satisfaction because it's only right and it's in the best interest of our customers.
"We also hope it sends out a clear message to other fraudsters: we've got the skills and determination to catch you."
Meanwhile Mike Brown, head of counter-fraud intelligence at Churchill, made a similar warning to would-be offenders, stressing that they will continue to work closely with the police to combat insurance fraud.
Also pleased with the ruling is LV=GI financial crime director Clare Lunn, who said: "The court has sentenced a serial offender who attempted to commit frauds against ourselves and a number of other insurers. Despite his best efforts to avoid detection through the use of aliases, thorough investigative work was able to expose him for the fraudster he is.
"This sentence sends a clear message to any would-be fraudsters that insurers will go to great lengths to protect honest customers from the detrimental impact of fraud."