'Serial insurance fraudster' gets more than three years in jail | Insurance Business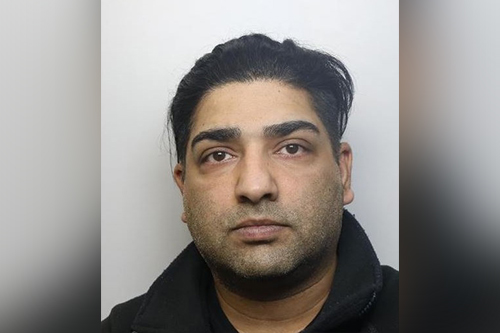 Insurance fraudster Mohammed Aumran (pictured) has been sentenced to three years and one month in jail after pleading guilty at Leeds Crown Court to six counts of fraud by false representation and one count of fraud by abuse of position.
According to the City of London Police's Insurance Fraud Enforcement Department (IFED), which launched the probe into Aumran following a referral from AXA, the perpetrator attempted to make a series of fraudulent claims on policies he had been able to secure by lying to multiple providers about his poor insurance history.
Aumran's actions included submitting a false five-year no claims discount letter; using aliases and changing his real name by deed poll; making fake high-value claims for theft, burglary, and damage to his property; and diverting settlement payments into his account while he worked at a claims management company.
"It's clear from this case that Aumran is a wholly deceitful person," asserted Detective Sergeant Andy Thomas, who led the investigation for IFED. "He was continually dishonest to insurers over many years in order to make numerous fraudulent claims against them, and he not only defrauded his employer to initially get a job but also abused that position to steal tens of thousands of pounds.
"His fraudulent actions and lies have eventually caught up with him, and thanks to the continued support from AXA, RSA, Aviva, Allianz, and NFU Mutual throughout our investigation, we have been able to bring this serial offender to justice."
Commenting on the development, AXA Insurance counter-fraud manager Tom Wilson said they are glad to have referred the "serial fraudster" to the police.
"This case shows industry-wide cooperation is crucial to detect insurance fraud, whether at point of claim or at point of application. We will continue to fight that constant battle to protect honest customers."
Allianz Insurance fraud manager James Burge, meanwhile, described the case as "a great example of collaboration" across the sector. Also happy with the prison sentence is NFU Mutual claims fraud manager David Pritchard, who believes it will act as a deterrent to those who feel they can hide their identities to perpetrate fraud.
"Fraudsters are taking money from the pockets of legitimate customers by driving up premiums, so it's vital they are brought to justice," added John Beadle, senior fraud specialist at RSA.
"We're pleased that the counter-fraud tactics and collaboration of insurers has resulted in Aumran being taken off the streets, preventing him from exploiting those around him for personal gain."