Have insurance clients in Northern Ireland? You need to know this legislative issue | Insurance Business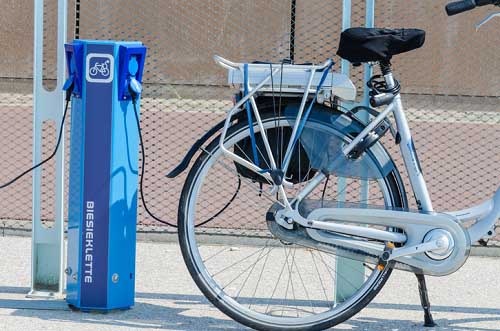 Brokers, did you know that anyone riding an electric bicycle in Northern Ireland must have a minimum of third-party liability motor insurance?
Ebike riders also need to complete their compulsory basic training, pass both theory and practical tests, be taxed and registered with the Driver and Vehicle Licensing Agency (DVLA), and wear a motorbike helmet. Better take note as offenders could face six penalty points or a fine of up to £1,000.
"Despite the law, the DVLA has only enabled the registration of ebikes since August this year," stated Jackson Lee Underwriting, whose joint managing director Nick Mohan fears brokers might not be aware of this piece of legislation and, in turn, are possibly putting customers at risk by not recommending the appropriate cover.
"The Northern Ireland Executive never got around to changing legislation when battery-powered bikes became popular, meaning they are classified as motor vehicles in the eyes of the law and have the same requirements for insurance," noted Mohan. "In the rest of the UK anyone over 14 can ride one without a license, tax, or insurance."
Citing the rising popularity of ebikes, Mohan said it's a booming market.
"Brokers should think laterally too in the circumstances," he added. "They may well have clients who they arrange touring caravan insurance for and as they might know it has become a growing trend for caravanners to adopt these (fairly expensive) ebikes as a means of getting around once on site.
"While this is fine, and the bikes can be covered under standard cycle policies in the UK, any clients travelling to or living in Northern Ireland will need minimum third-party liability motor insurance by law – that includes ebikes."
For Mohan, the issue could be an opportunity for brokers as well, as they are in the position to ensure clients are adequately insured.
Related stories:
Insurance body warns of widespread uninsured driving and fraud
Wonder where the most expensive place to insure a motorbike is?