Honcho, Admiral team up for multi-car solution | Insurance Business UK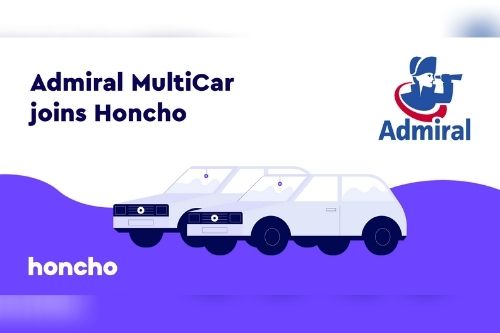 Insurtech firm Honcho and motor insurance provider Admiral have partnered to bring the latter's multi-car insurance product to the Honcho platform.
According to a statement by Honcho, a large proportion of its customers' households have more than one car, resulting in demand for a multi-car solution. However, unlike with traditional single car products, the infrastructure required to support quoting for multiple vehicles does not yet exist in a way that would allow Honcho to create a multi-car reverse auction marketplace of multiple providers.
With the creation of the partnership, Honcho said its customers can now insure two or more cars together within a multi-car policy as a complement to its existing services.
"For various reasons, historical and technical, a digital journey for a multicar insurance product is not currently possible within the context of an aggregator platform," said Frank Speight, chief commercial officer. "It will take some time to develop a solution that is feasible for a broad selection of motor insurance providers across the UK.
"In the meantime, however, we are keen to ensure that the thousands of users of our platform who have more than one vehicle in the household have the choice of following this path if they wish. To this end we are delighted to be partnering with Admiral, an iconic brand in the insurance market."
Admiral is now among over 40 insurance providers present in Honcho's car and van insurance marketplaces.
"As the market leader in multi-car insurance, Admiral has always been known for innovation and for offering customers the cover that suits their needs," added Alex Murphy, Admiral's head of marketing. "We're excited to launch this partnership with Honcho and are sure that their customers with two or more cars will be delighted to see Admiral MultiCar is now available on Honcho."