Insurance company rates your morning drive | Insurance Business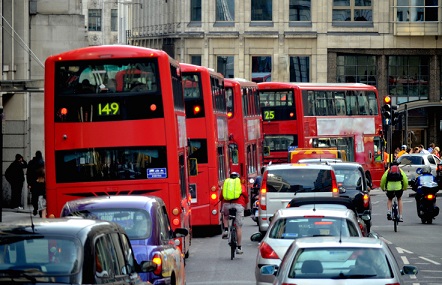 What can you do with 10 days? Take a vacation in a tropical island? Or tour some of the great cities in the world?
Perhaps sit in your car, according to a recent study by
Admiral
insurance, which found that the average UK driver spends 10 extra days in their car because of congestion.
London remains the worst city, with commuters spending three times as much time in their cars during the heavier hours compared with less hectic times. This adds up to 53 minutes more in the car each day, which totals to 398 hours per year, or 17 days.
Manchester commuters do not have it much easier as they spend an average 45 minutes more in their car during rush hour travel, adding up to 335 hours, or nearly 14 days per year.
In the third spot is Bristol, followed by Glasgow and Birmingham, according to the Admiral report.
Meanwhile, Leeds drivers are the least affected by congestion, but still add 28 minutes per journey to their commute at the worst hours of the day.
Jo Cox, product manager at Admiral said in the report: "These figures confirm what motorists have long suspected—that they spend a huge amount of wasted time sitting in their cars. You are more likely to be involved in an accident where you bump the car in front during rush hour than at any time of the day. These rear end bumps are the most common type too."
Related stories:
50% of world's vehicles to be insured with telematics by 2030
Tesla: Autonomous cars could present massive disruption for insurers