MCE Insurance boss: "This is so wrong that I am ashamed to work in this profession" | Insurance Business UK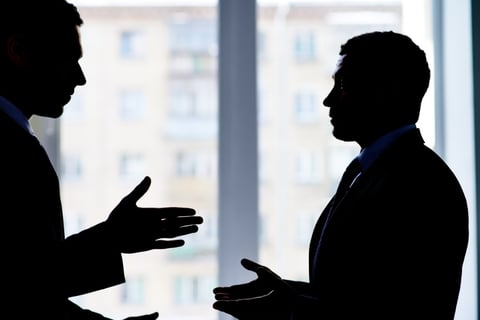 "This is so wrong that I am ashamed to work in this profession."
That was the bold assertion made by Julian Edwards – chief executive of UK broker MCE Insurance Ltd and of Gibraltar-based under-administration underwriter MCE Insurance Company Ltd (now known as Green Realisations 123 Ltd or GR Ltd) – when he told Insurance Business about his latest woes involving Gibraltar.
As previously reported, Edwards had accused the Gibraltar Financial Services Commission (GFSC) of acting in bad faith and negligently in relation to GR Ltd being placed into administration on November 19.
"We had a structured and orderly runoff, and we had very advanced calls in terms of our new capacity providers," he said at the time. "This could have been absolutely seamless from a consumer's point of view.
"That is why I so firmly believe that this is a vendetta and that the sequence of events that the GFSC took is designed to scupper capacity negotiations."
The regulator had denied the allegations.
Last month, MCE UK ceased to place new business and renewals with GR Ltd. The broker later agreed an exclusive underwriting deal with fellow UK business Sabre Insurance Group Plc. The agreement was reached prior to GR Ltd being declared in default. It's unclear whether there's any impact on the Sabre partnership.
Now, the latest development involves mid-term adjustments (MTAs). Edwards revealed that his camp has been ordered by GR Ltd's joint administrators to immediately cancel all MTAs – a U-turn, as MTAs were originally allowed.
In a statement sent to Insurance Business, MCE UK noted: "We all have a duty of care to act in the customer's best interests, and by suspending the ability to complete MTAs will only impact them, with the vulnerable being at the highest risk of this."
The motorcycle insurance broker described the effect as far-reaching, spanning customers not being able to get a new vehicle insured and potentially riding uninsured; customers not providing correct information so as not to cancel their policies; and customers not being able to receive an immediate refund for the time on cover remaining.
Additionally, said MCE UK, vulnerable customers may not be able to afford to take out a new policy until the Financial Services Compensation Scheme refund.
"Currently, if a customer would like to process an MTA, they can do so by contacting MCE Insurance Ltd UK who will process this with the customer over the phone," it was further noted.
"This is a straightforward process with an average call time of less than 10 minutes. The customer will pay any additional premium due and the policy term will remain the same."
Joint administrators Andrew Stoneman and Geoff Bouchier of Kroll (Gibraltar), however, are not authorising MCE UK to proceed with any MTA.
Edwards' team, meanwhile, stressed: "It is in the customer's best interest to continue to process MTAs to reduce the potential harm which could be caused. The increase in risk is minimal to GR Ltd as additional premiums are collected and policy terms are not increased."
There are approximately 125,000 policyholders insured with GR Ltd.