MCE CEO speaks out against the Gibraltar regulator, outlines next steps | Insurance Business UK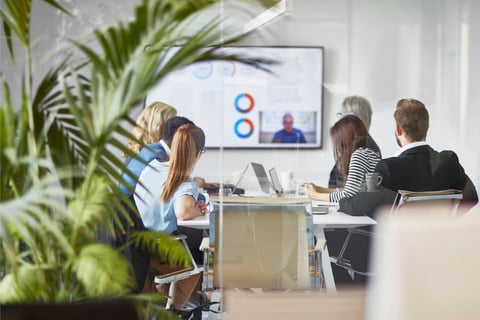 "The past 14 months have been an incredible insight into the innermost workings and culture of Gibraltar," noted Julian Edwards, CEO of MCE Insurance, and MCE Insurance Company (now Green Realisations No 123 or GR). MCE Insurance Company made headlines earlier this week when the Gibraltar Financial Services Commission (GFSC) announced that the firm - which sold motorbike and car insurance to clients in the UK and Ireland - has entered into administration.
Read more: MCE Insurance Company enters administration, CEO condemns regulator
The move by Gibraltar's regulator has been condemned by Edwards as not being in the best interests of policyholders or claimants and he noted that, upon taking advice, MCE strongly believes that the GFSC has acted negligently and in bad faith.
"I have independent witnesses to documented lies from the GFSC," he said. "I have found myself speechless on a large number of occasions as these aren't small fabs, they're material lies that have led to a cessation order which, in turn, has led to the complete restructuring of the business where a high number of jobs have been placed at risk of redundancy. We're in a consultation period on that now. But it's not only the people who work for me that are being affected – MCE has a huge value chain… so undoubtedly some business partners of MCE are going through a similar process now."
Examining the timeline of what has occurred, Edwards stated that MCE had been working on transitioning its portfolio out of Gibraltar into a UK carrier and set up its plans to do so transparently. The GFSC are aware that on the week leading up to 05 November, MCE expected to sign a new capacity provider the following week. The company had a go-live date of either the first of December 2021 or the first of January 2022 – a mere matter of weeks, he said.
The business was undoubtedly solvent, Edwards stated. The capital charges that the GFSC had applied to the business were on top of structures that they had either proposed and/or approved, and resulted in an MCR breach. Under that breach, an organisation has one month to put forward a proposal for remedy and Edwards highlighted that MCE put one forward in a matter of days.
"Now, once you put your proposal in for a remedy of a breach, you then have a period of time to complete that remedy." he said "We were proposing remedying that with immediate effect – and that is in a written proposal to the GFSC. In addition to that, because of the capital add-ons that were applied to the business, that would have resulted in an SCR breach. MCE put in a robust recovery plan that would have resulted in an SCR surplus based on all the information we had to hand – information calculated by independent actuaries.
"And because it's actuarially driven, that means the regulators can have complete confidence in the underlying numbers that are being presented… So we feel this is a vendetta against our business and the way we were transitioning out. And we feel the vendetta boiled over because we have genuine, bonafide complaints that are being registered with the GFSC and the finance minister of Gibraltar which detail corruption, coercion, cover-ups and, not for the first time to date, plain lies."
Edwards asserted that he has senior Gibraltar people on the record confirming that this is common practice and "the culture of Gibraltar", which he believes to be systemic. Insights have been gathered from senior members of the legal profession in Gibraltar and other professionals from regulated businesses. He has been warned that any complaints against a professional body in Gibraltar will go unresolved due to the structure of the Territory, he said, and he has heard from other firms facing similar challenges.
Read more: Substantial investment sees MCE double the size of tech solutions team
Looking at the next steps MCE will be taking, Edwards said: "The regulator is allowed to act without accountability because they work under this veil of immunity and that enables this culture. However, we feel that the GFSC has acted negligently. Negligence on its own isn't enough to bring about proceedings but we do fundamentally believe that the regulator has acted in bad faith. We are preparing to file and we're preparing to file imminently.
"There are certain complications about jurisdiction in Gibraltar and the UK. I'm naturally very apprehensive about bringing any proceedings in Gibraltar because [with this] I'm going right to the heart of Gibraltar – including the regulator and the finance ministry. And then you have to look at the structure of the courts in Gibraltar and who controls those, and who the connected parties are. With everything I've learned about Gibraltar in respect of corruption and coercion, I don't feel there would be a fair platform for our hearing to be heard there. So that's what we're currently working on."
It wasn't an easy decision to speak out on his experience, Edwards stated, as he knows of other businesses going through similar turmoil who have decided that the risk versus reward of doing so is weighted too heavily towards the former. This is especially significant given how hard it is to find representation from a Gibraltar solicitor, he said - a challenge of which he has first-hand experience. However, his mind was made up by the "disregard" that was shown to MCE, its team, its policyholders and its partners.
"That is the most astonishing thing out of all of this," he said. "There was absolutely no requirement for MCE-GibCo to have to file for administration. We had a structured and orderly runoff, we had very advanced calls in terms of our new capacity providers. This could have been absolutely seamless from a consumers point of view. That is why I so firmly believe that this is a vendetta and the sequence of events that the GFSC took is designed to scupper capacity negotiations."
The MCE team is now working tirelessly to restructure the business and ensure that it can continue to provide consistency, continuity and customer-centricity to the market. This transition is happening successfully, Edwards said, and he is incredibly proud of how the team is working through this challenging time. Another positive to have come out of this turmoil has been the reaction of the wider industry, he added, as he had many industry veterans get in touch to discuss similar incidents and show support for him in speaking out.
"People have been incredibly supportive, and doing what they can do to help us transition as opposed to sticking a knife in and twisting it," he said. "It has been a really warm feeling from individuals and entities alike, which I wasn't expecting. I don't know what I was expecting, I hadn't given it too much thought. But there's been a real sense of warmth coming out of people which has been wonderful."