MCE Insurance names company veteran as new partnerships head | Insurance Business UK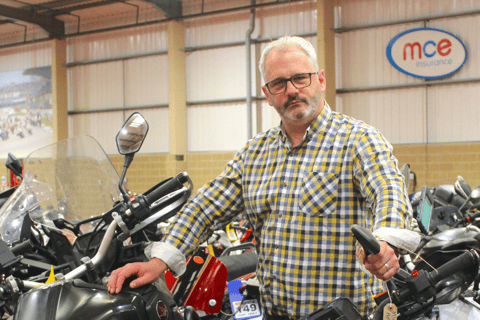 Motorbike specialist insurer MCE Insurance has announced the promotion of company veteran Mark Etheridge (pictured) to head of partnerships.
Etheridge, who has been with the firm for 16 years, has held several senior management positions, including in the sales, marketing, and product departments.
In his new role, he will be tasked with forging new relationships with insurers in the motor space, with a focus on car and van.
"I'm ready to hit the ground running in this new role," Etheridge said. "MCE has evolved so much over the last few years and we're at an exciting turning point now being ready to offer out our exceptional broker services to insurers."
Read more: New bombshell dropped in MCE Insurance solvency dispute
The specialist insurer has been undergoing a technological revolution in the past few years, moving to an online only model to create a "friction-free" insurance experience for its customers. This technology enables the company to provide employees an agile working environment to be able to implement solutions for partners quickly and efficiently.
According to MCE, the appointment shows its commitment in expanding and diversifying its product offering to create opportunities to "compliment and disrupt the insurance market."
"I've worked with Mark for many years, in fact in the early days of his career we worked very closely on similar partnerships," said MCE chief executive Julian Edwards. "His vast experience will go a long way to branch out to the right new partners for us that I know will take us to the next level."