New bombshell dropped in MCE Insurance solvency dispute | Insurance Business UK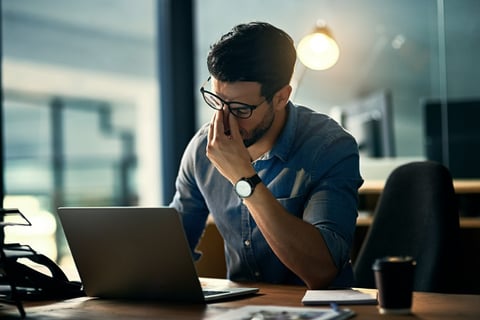 There is no appeasing MCE Insurance Ltd and Green Realisations 123 Ltd (GR Ltd or what used to be known as MCE Insurance Company Ltd) chief executive Julian Edwards, who now points to "new lower lows" in the ongoing conflict stemming from GR Ltd being placed into administration.
First of all, Edwards stressed that GR Ltd is in fact solvent, adding that an offer by UK broker MCE Insurance Ltd to put £20.5 million into the Gibraltar-based underwriter was 'unbelievably' rejected.
"The Gibraltar regulator has triggered a sequence of events," the CEO told Insurance Business. "The most notable impact to existing customers is that claims payments have been withheld by [joint administrators] Kroll since November 16, 2021...
"New lower lows are now being introduced. Kroll has now decided that they will not financially compensate for a series of terrible decisions they and the GFSC (Gibraltar Financial Services Commission) are making."
Read more: MCE Insurance boss: "This is so wrong that I am ashamed to work in this profession"
Edwards told Insurance Business that Kroll has engaged a firm in London to be the point of contact for final referral, whose job will be to send final decisions on behalf of the joint administrators. The chief executive revealed that, according to Kroll, claims for distress or inconvenience would not be accepted.
It was noted that because of GR Ltd's supposed insolvency, the Financial Ombudsman Service will not be able to make binding decisions or awards against the insurer.
Edwards went on to allege that Kroll is demanding access to customer records – something that the CEO stressed would make Edwards' camp lawbreakers if they complied.
Edwards asserted: "Kroll has been aggressive and bullying in continuously requesting MCE grant them authority to access client records. To do so would require MCE to break the law. Kroll is aware of the legal position as MCE has given the reasons in writing and at meetings… MCE holds medical records and debit/credit card records on behalf of customers and claimants, including minors."
In Kroll's view, it is entitled to the information, even with the General Data Protection Regulation.
As for the issue of mid-term adjustments (MTAs), Insurance Business can reveal that they are now once again allowed. Last week, it was reported that Kroll had instructed MCE UK not to proceed with any MTA – a decision described by Edwards as "reckless," which has since been reconsidered and reversed by the joint administrators.