MGAA reveals first member from the Republic of Ireland | Insurance Business UK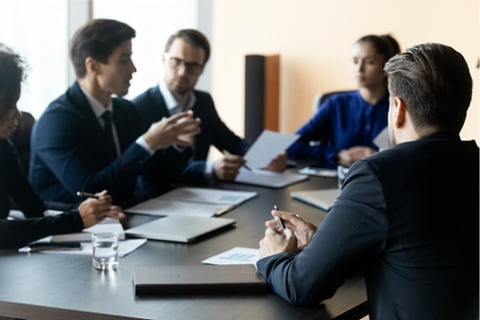 The Managing General Agents' Association (MGAA) has confirmed its first full member from the Republic of Ireland – specialist Irish liability and property MGA Blackrock Insurance Solutions.
Dublin-based Blackrock is a coverholder at Lloyd's and is owned by insurance intermediary Specialist Risk Group (SRG), which acquired the business in May. Blackrock is now part of SRG's underwriting arm, which includes specialist motor MGA LIME, and UK businesses GB Underwriting and CLS RS.
"We are delighted to be joining the MGAA and believe the association's presence in the market will boost representation of MGA interests in the Republic of Ireland," said Neil McSherry, Blackrock managing director. "We are looking forward to networking with other members, including MGAs, suppliers and capacity providers and benefiting from the insights, knowledge and services the MGAA provides."
"I am delighted to welcome Blackrock as the first member of the MGAA in the Republic of Ireland," said Mike Keating, MGAA chief executive. "The Irish MGA market is ripe for growth as is evident from the recent spate of broker acquisitions in the country. It is also increasingly attractive to insurance capacity following moves to address historical personal injury claims inflation. As the Blackrock move underlines, the opportunities for MGAs are particularly strong in motor. There is also potential for MGAs in commercial and specialist lines."
The move follows the launching of an initiative to extend membership to the country announced in July. The MGAA is welcoming MGAs, insurers, and suppliers based in the Republic of Ireland, as it seeks to help MGAs in the country evolve their standards, raise their profile with the regulator and attract new underwriting capacity. UK-based MGAA members are also able to expand their knowledge of and contacts within the ROI as part of the initiative, the association said.
"Our ultimate aim is to help the MGA sector in the ROI in its push for improved standards and regulatory recognition, whilst helping to facilitate and encourage collaboration and new capacity into the country," Keating said. "MGAs, insurers and suppliers based in the ROI – and our UK-wide membership – will also benefit from networking, events, educational forums, webinars and regulatory support going forwards."