Motor Insurers' Bureau issues update on claimant portal | Insurance Business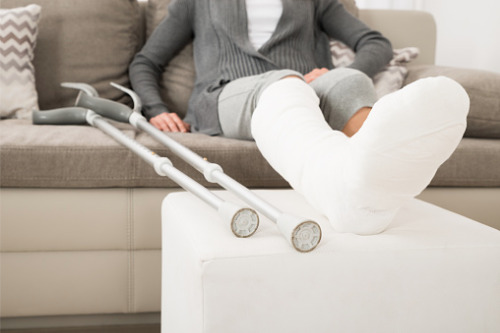 The new Official Injury Claim service – the goal of which is to enable anyone to make a personal injury claim without seeking legal help – is now nearly ready, according to the Motor Insurers' Bureau (MIB).
In an update ahead of the claimant portal's April 2021 rollout, the MIB said it is conducting a third phase of consumer testing in the New Year. This further undertaking, which comes following two phases of in-depth qualitative user experience testing, will focus on those who might have difficulties in using the service.
Read more: Lord Chancellor on whiplash reforms: "Now is not the time to press ahead"
Lifting the lid on the portal's progress, MIB chief operating officer Anna Fleming noted: "Over the summer, MIB has worked with the Ministry of Justice to ensure the build delivers against policy. The service is now 85% ready. Once the rules and protocol are confirmed we can complete the build, and it makes sense to test it again with consumers.
"Our goal has always been to deliver a service that is simple, secure, and supportive, and, as with any government service, it is critical that it is as accessible and inclusive as possible. This next phase of testing, focussing on those who might struggle to make a claim independently, will help ensure we achieve this."
The free-of-charge Official Injury Claim service can be used for minor injuries suffered in road traffic accidents on or after April next year. These span whiplash, muscle damage, cuts, bruises, and minor fractures, with injury claim values of up to £5,000 and as much as £10,000 in total losses related to the accident.
The portal, however, does not cover pedestrians, cyclists, and motorcyclists.
Read more: MoJ: "More time is necessary" to implement whiplash reforms – insurance industry reacts
Meanwhile, in a separate development, the Motor Accident Solicitors Society (MASS) has described the proposed tariff of damages for future motor accident victims as "fundamentally flawed, arbitrary, and wholly unjust," while calling for its significant revision.
In a release, MASS chair Paul Nicholls asserted: "They are ridiculously low compared to the awards currently recommended by the courts and will cause considerable distress in the future for those unfortunate enough to sustain a road traffic accident whiplash injury after their introduction.
"When genuinely injured people realise the true impact of the reforms, they will rightly feel deeply aggrieved that their injuries, pain, and suffering have been dismissed as insignificant..."