Motor Insurers' Bureau moves forward in whiplash reform efforts | Insurance Business UK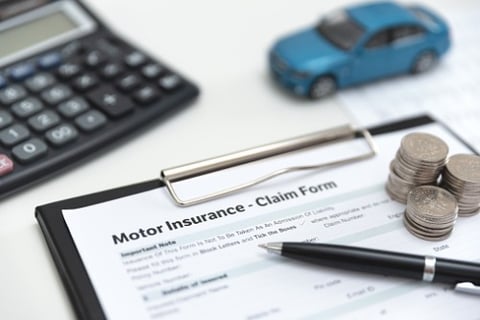 "A significant milestone for the successful delivery of the new service to support the whiplash reforms set by the Ministry of Justice (MoJ)," is how Motor Insurers' Bureau (MIB) chief executive Dominic Clayden described the latest development in the efforts to transform the personal injury claim process.
Claimant representative and compensator organisations can now register for Official Injury Claim, the new service aimed at delivering the government policy in relation to road traffic accident-related personal injury claims under £5,000.
Designed to make the process not only simple and secure but also unbiased – in that anyone can choose to make a claim through the service without the need for legal assistance – it is slated to be rolled out on April 06. According to the MIB, Official Injury Claim is an impartial service that will not make any money from claims.
The registration phase has been opened to help claimant representative and compensator organisations in their preparations for the service launch. Once registered, they will be able to set up their organisation, create accounts for web users, and facilitate testing of their integration to the service.
"By opening up the registration window today (January 22), we are able to give organisations the chance to choose a registration time that best suits them in the coming weeks," said Clayden. "There is still much to do ahead of launch but from an MIB perspective, work on the build has gone well and overall delivery is in good shape."
Meanwhile, the Forum of Insurance Lawyers (FOIL) isn't entirely pleased with the progress. The trade body believes issues such as how the provision of alternative dispute resolution will work and how the system will deal with claims where only some of the injuries are covered remain outstanding.
In a statement sent to Insurance Business ahead of the opening of the registration window, FOIL immediate past-president James Heath asserted: "With the MoJ maintaining that the reforms will launch on April 06, 2020, unless and until we are told otherwise, the sands of time are diminishing. Launch is now just over the horizon and yet despite this we still have uncertainty over wide parts of the final programme.
"If we are going to launch in April, then the time has come for clarity and indeed visibility over the final process, rules, and portal service. Without this, neither claimant representatives nor compensators can make the key decisions required to make operational changes necessary for the new regime. These are decisions that cannot be made on hypothesis or guesswork – certainty is required."