Ogden progress: Civil Liability Bill introduced, insurers react | Insurance Business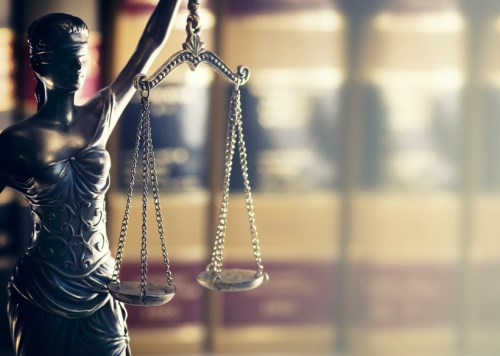 Insurers have been reacting to the news that the Civil Liability Bill is to be introduced to Parliament today – and will include changes to the way the personal injury discount rate, or Ogden, is calculated.
Justice Secretary David Gauke unveiled the bill, which the government said it hopes will result in lower insurance premiums for millions of motorists.
Search and compare insurance product listings for Car Accidents from specialty market providers here
Under the legislation, the Ogden discount rate will be set with reference to rates of return on a 'low risk' diversified portfolio of investments – a move from the current calculation based on 'very low risk' investments – the Ministry of Justice said this morning.
The bill will also clampdown on the "unacceptably high" number of whiplash claims, allowing insurers to cut premiums in turn and saving motorists on average £35 per year, it is anticipated.
"The number of whiplash claims has been too high for too long, and is symptomatic of a wider compensation culture," Gauke said.
"We are putting this right through this important legislation, ensuring whiplash claims are no longer an easy payday and that money can be put back in the pockets of millions of law-abiding motorists."
AXA's CEO of UK and Ireland, Amanda Blanc, described the government's announcement on Ogden as striking "the right balance between under and over compensation."
Blanc said: "Fairness and transparency for personal injury compensation is something that everyone can agree on – it is only right that it works in everyone's best interests. This sense of fairness is also seen in the Government's commitment to stand by honest motorists in introducing whiplash reforms. These reforms will drive the worst behaviour out of the market, protect honest motorists, reduce the cost of insurance and we of course commit to passing on any savings to every motor customer."
Ageas UK's CEO Andy Watson said the existing discount rate is having a "detrimental effect on taxpayers, consumers, the NHS and the UK insurance industry," and welcomed today's news.
"Our policyholders have endured over a year of high motor insurance premiums following the decision by a previous Lord Chancellor to set the discount rate unfairly low," Watson said.
"On behalf of our customers we welcome that the Government is now recognising a more accurate level of investment risk meaning that we can still provide a fair level of compensation for claimants, while ensuring the preservation of an insurance sector able to deliver this essential service to customers at a competitive price."
Rob Townend, MD of Aviva UK's general insurance business, said the Government had "called time on the UK's compensation culture" which he said costs honest motorists £5 million a day.
"The whiplash reforms are badly needed to cut cost pressures on drivers," Townend said.
"Together with the Financial Guidance and Claims Bill, these measures signal the end of the era of crash for cash and nuisance calls. Aviva has campaigned tirelessly for these reforms and I repeat our commitment to pass on 100% of the savings to our customers.
"We also welcome the Government's commitment to updating how the personal injury discount rate is calculated. This important legislation should ensure that those who suffer serious injuries receive full and fair compensation without the unnecessary impact on premiums. Again, we commit to passing on any savings from this legislation to our customers."
Related stories: