Personal injury reform: "Insurers are there to pay claims" | Insurance Business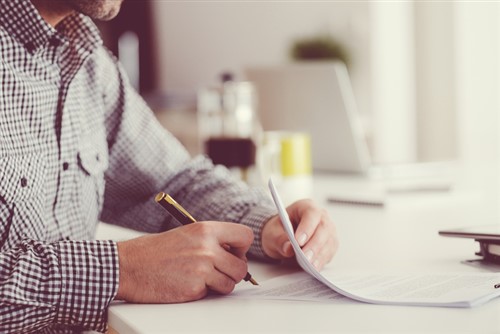 Proposed personal injury reforms would see insurers shirk responsibility for paying claims, according to the CEO of a legal expenses insurer that is part of the Access 2 Justice (A2J) campaign group.
The lobbying effort by the Association of British Insurers (ABI) and many major UK liability insurers on personal injury reform would lead to a poor result for claimants, MSL chief executive Nick Garner told Insurance Business.
"Ultimately insurers are there to pay out claims, and what they want to do in reality is remove their propensity to pay claims," he said of the lobbying efforts.
Government proposals on reform would see those making motor-related personal injury claims worth up to £5,000 typically being unable to recoup the cost of any legal advice. In addition, a new tariff system is proposed to provide compensation for pain and suffering at a level greatly reduced from the current position. These two factors, when combined, will result in the vast majority of injured persons being unable to secure legal representation. Non-fault claimants will still able to claim for physiotherapy and loss of earnings.
Insurers initially estimated savings of around £40-50 per policyholder as a result of the changes, "but now that's down to £35," Garner said.
"In reality, because of all that goes on with motor insurance – currently, the personal injury discount rate, repair costs, Insurance Premium Tax – with all of those aspects, it's going to be nigh-on impossible for anyone to prove that any saving has or hasn't been passed on," he explained.
The reforms, which were initially announced in 2015 by then-Chancellor George Osbourne, were announced as a 'crack down on the fraud and claims culture in motor insurance' and an effort to 'end the cycle in which responsible motorists pay higher premiums to cover false claims by others'.
But according to Garner, the current proposals go too far, and a compromise alternative proposed by A2J would mean a fairer outcome that still addresses the issue of fraud.
"Everyone, including us, accepts that there are people that game the system. On that side of things, they're pushing against an open door. We all want rogue claims management companies heavily regulated, cold calling banned – all of those things are the bed-rock of what our alternative claims system looks like," the CEO said.
Garner admitted that the commercial interests of both parties are "inherently" far apart, and said A2J is "very much pushing for a compromise deal."
"We believe that a stable environment that has longevity, that self-levels, self-regulates, and updates itself every three or so years is the best for everyone involved," he said. "It's best for insurers to get some savings, best for consumers to still have a fair compensation system, best for the claimant industry to still be able to serve that community, and best for us all for a reduction in our motor premiums. It's a win-win for all of us."
Related stories:
Time to put people before insurance profits?
Personal injury reform will hit BTE insurance market