Revealed – what's happening with UK car insurance costs | Insurance Business UK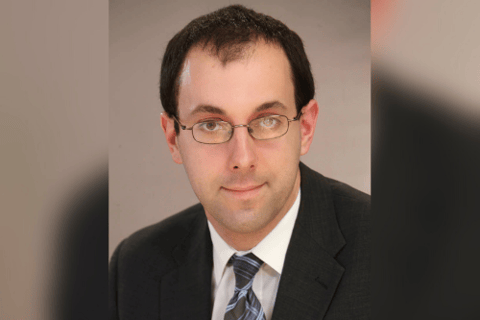 Motorists in the UK now pay an average of £522 for comprehensive car insurance, according to the Confused.com Car Insurance Price Index in association with Willis Towers Watson for the second quarter of 2021.
"Fewer claims during successive COVID-19 lockdowns have sustained the current downward trend for premiums across the board, with insurers continuing to pass on savings to customers," noted Graham Wright (pictured), UK lead of property and casualty personal lines pricing at Willis Towers Watson.
"However, with more cars expected to return to the road when lockdown rules are eased further from July 19, the increase in miles driven risks pushing premiums in the opposite direction towards pre-pandemic prices."
The index, which is based on price data compiled from nearly six million customer quotes per quarter, shows that premiums are now at their lowest level since early 2016. Compared to the second quarter of 2020, the current average represents not only a 12% decline from last year but also the second biggest annual decrease since 2014.
Confused.com chief executive Louise O'Shea said: "The turbulence of the last 18 months has been a key factor in how driving behaviours have changed, which is reflected in the cost of car insurance now. How long this will last will be hard to tell. With the easing of restrictions, the number of motorists on the road is likely to rise and this will undoubtedly be reflected in the price of insurance premiums.
"Between the upcoming FCA (Financial Conduct Authority) changes, which will spell out a period of uncertainty within the industry, and the price of fuel skyrocketing, among other motoring costs, it's never been more prevalent a time for motorists to shop around."
On a quarterly basis, it was noted that comprehensive car insurance costs have now dropped for three consecutive quarters. Premiums fell in the April-June period in all UK regions except in Northern Ireland where prices rose by 1%.
Meanwhile, the most expensive place in the UK to purchase motor insurance is still West Central London where policies cost £981, on average; the cheapest is Welsh town Llandrindod Wells where drivers shell out roughly £319 to get comprehensive cover.
"Even without the pandemic," added Wright, "the regulatory reforms sweeping across the sector, including the FCA's ban on general insurance price walking and Ministry of Justice whiplash reforms, are creating simultaneous pressure for prices to both rise and fall respectively.
"With so many challenges in play at the same time, the personal lines industry is braced for one of the most turbulent times in its history."