Ride-sharing insurance: an untapped market? | Insurance Business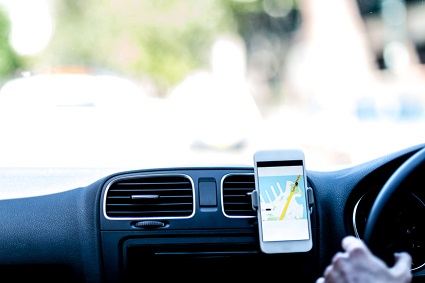 Part of the wider sharing economy, ride-sharing has boomed in recent years. Apps such as Uber, which has a reported valuation of nearly $70 billion, have transformed the transportation landscape in just a few years.
But insurance hasn't been so quick to keep up. The complexities of insuring drivers who are likely to use their car for both personal and business use, for various periods of time and at inconsistent hours, seem to have muted insurers' enthusiasm for the market.
Last week, it was revealed that reinsurance giant
Munich Re
had tied up with a ride-sharing rental platform to offer a tailored insurance product for drivers. Digital Partner, a Munich Re unit, has teamed up with Drover, which provides Uber-ready PCO car rentals on a medium-term basis for ride-sharing drivers in the UK.
Until now, Drover had been using one of the few suitable fleet policies on offer in the UK, but the process was lengthy and the costs were high, according to co-founder and head of vehicle partnerships & insurance, Matthew Caudle.
"Getting access to insurance in the ride-sharing space can be quite challenging," Caudle commented. "Particularly now, lots of drivers want to get on the road quickly, and anything that provides complexity and delays in getting on the road is not great."
Insurance costs would make up approximately 30-40% of the average rental cost of a Prius, with the typical policy standing at around £2,800-£3,500 per year, and while Drover offers its services electronically, with insurance came lots of paperwork.
"From a customer experience point of view, it wasn't as slick and from an admin perspective it was quite burdensome for us," Caudle explained.
The company quickly realised that there was an opportunity in the space for a bespoke product that was digitally native and could work alongside its online platform. Through the new tie-up, drivers are now shown their tailored insurance cost up front when booking a vehicle, and will be able to buy, renew and maintain policies online through the Drover platform.
The two firms are now starting to look at how on-board cameras and telematics can be utilised, which Caudle says will help further reduce premiums and speed up the claims process.
For now, the ride-sharing space shows little sign of slowing down. Peer-to-peer transportation was the UK's biggest sharing economy sector in 2016, capturing over a third of UK platform revenues, according to a PwC report.
Caudle added: "From the UK perspective, as long as the price remains at a similar amount for the alternatives, I think ride-sharing will continue to grow."
Related stories:
Munich Re reveals partnership with drover
CEO and founder of Uber walks away