Risks with driverless cars 'like teaching a teenager to drive' | Insurance Business UK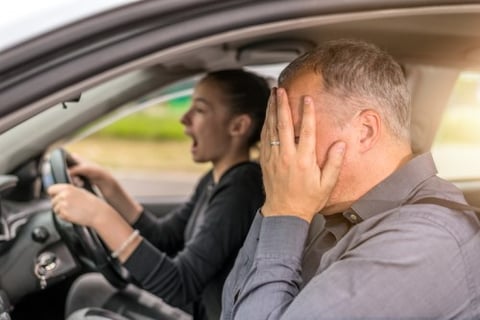 There's nothing relaxing about teaching your teenager to drive. This milestone in many young people's development is a royal headache for parents, who are forced to battle with the natural urge to take control of the wheel.
What if autonomous vehicles are no different? What if occupants are required to constantly monitor their driverless car so they can jump in and take control if the system goes wrong? There's nothing relaxing in that.
"Safety is a key area of the autonomous vehicle debate. It's the primary, if not the sole reason, for driverless vehicles to exist. But one of the things we have to get our heads around is how to determine this safety," said Tom Karol, general counsel – federal, The National Association of Mutual Insurance Companies.
"There are numerous questions that need answering. How much safer [than human drivers] do we want autonomous vehicles to be? Is 1% safer enough, or do we need 10%, or 100%? Yes, a driverless car won't fall asleep, but can it identify a bicycle? Can it determine a stop sign in the snow? Can it identify a paper bag versus a child running across the street?"
Another key issue to be resolved is what happens when something goes wrong. Who will take control in the event of a system failure and how will the occupants know what to do? Will it be a 'desperate grab the wheel off your teenage child' scenario? This also links into the "incredibly complex" problem of liability. The obligations of the human occupants can only be determined upon the design and specifications of the individual vehicle.
At present, no-one has yet determined operational and safety requirements for driverless cars, leaving numerous developers to explore different avenues. There are two key schools of thought right now, with some manufacturers developing vehicle-to-vehicle systemic data cars, and others creating iron-clad and fully-contained data-tight vehicles. It's difficult to predict which school might prevail in the eyes of the authorities.
"As a rule, the insurance industry is completely supportive of a platform that will develop safety," Karol told Insurance Business. "If autonomous vehicles improve safety and reduce the frequency of accidents, problems and fatalities, then we're 100% in favour of that. The problem's in the details – and there are a number of fundamental issues that need resolving.
"We're not yet at a point where we can make bets on how the autonomous vehicle industry will develop. At this point in time, insurance brokers need to keep their eyes and ears open, be as educated as possible and stay aware of who's involved in the discussion, how they're involved and what legal developments and regulations are introduced."
Related stories:
Nimble start-ups driving change in car insurance ecosystem
Autonomous vehicles to shake-up marine insurance sector