Autonomous vehicles to shake-up marine insurance sector | Insurance Business Canada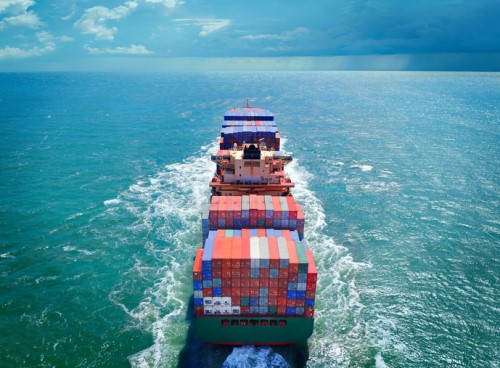 The development of unmanned and autonomous vessels will have a huge impact on the marine insurance sector, similar to driverless cars and motor insurance, an insurer has said.
A report by marine insurer The Shipowners' Club examined how the insurance sector is responding to the development of unmanned and autonomous ships, such as how the liability regime is keeping pace with technology.
The reports differentiated between unmanned vessels (UVs) and autonomous vessels (ASVs), with the former having no crew on board but being remotely controlled from the shore, while the latter are pre-programmed and operate on algorithms.
According to The Shipowners' Club, UVs are generally considered "ships" by the maritime sector, while ASVs do not fit neatly into any existing category, but are also likely to be considered ships.
It added there are concerns regarding the application of several international maritime conventions, especially on ASVs, such as the UN Law of the Sea Convention 1982 (UNCLOS), the International Convention for the Safety of Life at Sea 1974 (SOLAS), and the International Regulations for Preventing Collisions at Sea 1972 (COLREGS).
It is generally thought that sections two and five of COLREGS assume some human involvement, which poses the question of how can these rules be complied with if there is no crew on board? The report adds that existing civil liability conventions can further complicate matters, such as the Limitation of Liability for Maritime Claims Convention 1976 (LLMC). These regulations were drafted with autonomous vessels in mind, and application may vary depending on jurisdiction.
As such, The Shipowners Club recommends that the existing frameworks must be amended in order to accommodate the emergence of UVs and ASVs.
The report looks to the vessels' more famous land-based counterparts, self-driving cars, for parallels on how the legal framework may change.
For example, if a collision was found to be solely caused by a software malfunction on an ASV, would the manufacturer be found liable and the incident covered by its product liability insurance? For driverless cars, the report believes that legislation is likely to assign liability with the manufacturer if it was caused by a defect in the design.
On the other hand, the report also cites possible positive impacts UVs and ASVs would bring to marine insurance. It revealed that 38% of claims were judged to be caused by human error, while 42% of claims were categorised as personal injury claims. With UVs and ASVS having no crew, the number of claims would be greatly reduced, and maritime companies' wage bills would be lower, as well.
Related stories:
Cargo ship off Newfoundland goes adrift, hits dock
Crewless ships on the Great Lakes "still a ways off"