Sabre Insurance Group publishes interim 2021 numbers | Insurance Business UK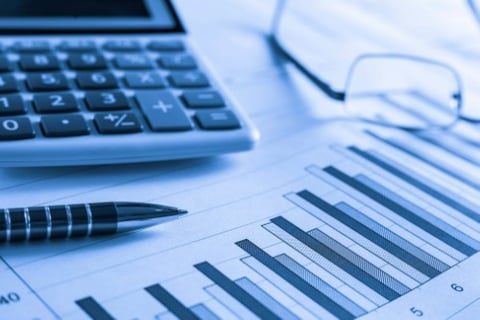 Sabre Insurance Group Plc has revealed how it fared in the first nine months of 2021, and it looks like full-year numbers are set to fall short of analyst expectations.
For the nine months ended September 30, the UK motor insurance underwriter's gross written premium (GWP) stood at £126.7 million. The sum represents a decline from the £139.2 million in GWP posted in the same nine-month span last year. Net earned premium in the period, meanwhile, amounted to £108.8 million. In 2020, the corresponding figure was £127.3 million.
According to Sabre, market-level demand for policies remains subdued. Contributing factors include the gradual recovery in number of new drivers and the short-term reduction in car volumes due to the supply chain impact on sales, as well as the continued soft market pricing environment ahead of the Financial Conduct Authority's (FCA) pricing reforms.
"Recovery in motor insurance pricing during the third quarter has been slightly slower than we expected as COVID-related restrictions unwind," noted Sabre in its trading update. "There have been a range of responses to regulatory changes, such as the upcoming implementation of the FCA pricing review, which we believe has resulted in significant divergence in policy pricing among insurers.
"We have also seen tension across the market between the need to increase rates due to ongoing uncovered claims inflation and the commercial realities faced by many insurers who would lose considerable policy volume if they were to increase prices ahead of the market."
The company went on to explain: "As anticipated, the post-lockdown recovery in market policy volumes has also been relatively slow. This may have affected us disproportionately as our customer base is, compared to many competitors, indexed more heavily towards new business and new drivers, and so we have seen a temporary COVID-19 driven reduction in our normal target market due to the backlog of driving tests and significant delays in new car registrations, which has a knock-on impact on second-hand car sales."
Sabre, however, opted not to engage in what it called "inappropriate" price discounting to chase volume. Instead, it said, the business maintained its pricing discipline to remain strong in the medium term.
"We anticipate that profit before tax in FY 2021 will be moderately below the range of analysts' forecasts of £41 million to £46 million but with dividend levels supported by the strength of our capital position," stated the firm. "Having maintained pricing discipline, we remain well-placed to grow through a recovering market in 2022."
Commenting, chief executive Geoff Carter had this to say: "Sabre has shown a great deal of resilience during recent challenging times, when our addressable market significantly and temporarily reduced in size. While this has had an anticipated impact on our short-term financial performance, we are very confident about the medium-term and longer-term growth outlook.
"We are currently working through a number of growth initiatives that we will discuss further at the full-year results. We are confident that these initiatives, combined with anticipated market pricing increases and an expansion in our addressable market, will deliver growth in FY22 and beyond."