Sabre Insurance Group Q1 2021 volumes "in line with expectations" | Insurance Business UK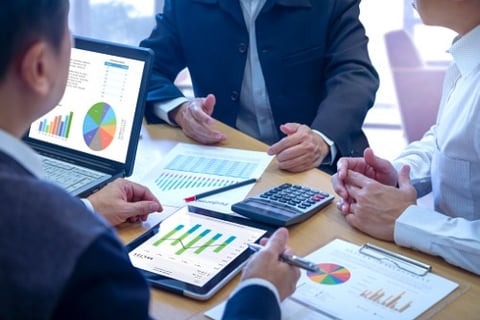 Sabre Insurance Group reported that its volumes for the first quarter of 2021 were within its expectations, though it also admitted in its latest trading update that it was "too early" to identify meaningful market quote volume increases as the lockdown eases.
"Volumes through Q1 were in line with our expectations, during which we continued to execute our strategy of focusing on profitability over volume," said Sabre Insurance Group CEO Geoff Carter in a statement. "Alongside that, we continue to investigate and implement new rating factors and potential new, complementary product offerings which will help drive disciplined and profitable volume growth in future periods."
While the auto insurance underwriter said that its volumes for Q1 2021 were overall "in line" with its projections, it also said that gross written premium for the four months to April 30, 2021 was £46 million. By comparison, the same period last year saw gross premium written hit £54.6 million.
Sabre also noted in its trading update that it saw continued strong organic capital generation, with a solvency coverage ratio of 171% post-dividend as of March 31, 2021.
The underwriter mentioned that although it is too early to pinpoint market quote volume increases as COVID restrictions wind down, it has seen the following:
Throughout April, volumes were ahead of the comparative period in 2020.
Clear visibility on premium outturn for the full year remains limited at this point due to intertwined impacts (i.e. regulation, market, COVID-19 pandemic).
Combined ratio for the financial year is expected to be within the target range of 70% to 80%.
"While we are at the very early stages of an easing in the lockdown restrictions, through April we have started to see some increase in our premium levels, and the policy count has enjoyed modest growth," said Carter. "Premiums in April were 14.6% higher than the same period last year, with the weekly run-rate increasing relative to 2020 towards the end of the month and into the first week of May."
"Looking forward, we remain confident that volumes will increase as the number of drivers and car sales increase," the CEO added.
Read more: Sabre Insurance Group releases full-year financials
In March, Sabre released its full-year financials for 2020, revealing a "strong level of profitability" despite disruption caused by the pandemic. For 2020, the insurer posted £173.2 million in total gross written premium.