These are the UK's richest people in insurance | Insurance Business UK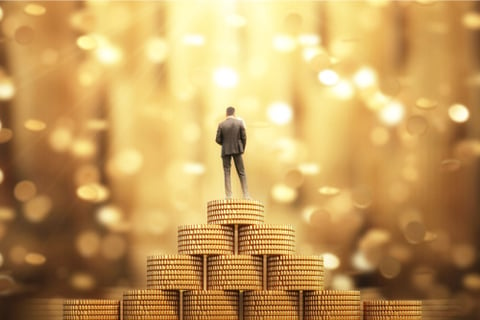 Several prominent figures in the insurance industry were featured in the 2020 Sunday Times Rich List, an annual ranking of the UK's wealthiest people.
Despite unprecedented challenges and a series of natural and man-made calamities, many of the industry's biggest players drove their net worth higher. A number of the sector's bigwigs also opted to give back, with some providing financial help to aid in the fight against the pandemic, while others gave monetary bonuses to their employees as an expression of gratitude.
Here are the top 10 wealthiest insurance tycoons, according to the Sunday Times list:
1. Douw Steyn and family
Worth: £950 million
2020 ranking: 150
For the third straight year, BGL Group founder Douw Gerbrand Steyn and his family remained the wealthiest people in the UK's insurance industry. Steyn's net worth rose to £950 million from £900 million in 2019, allowing the South African-born businessman to climb 12 spots in this year's rankings. Steyn was also recognised for his philanthropic efforts during the pandemic, donating more than £15 million to aid South Africa's fight against COVID-19.
2. Sir Roger and Peter De Haan
Worth: £876 million
2020 ranking: 163
Despite an £8 million drop in their net worth, brothers Sir Roger and Peter De Haan continued to be the second richest insurance tycoons in the country. The brothers' ranking climbed two spots from 165th last year. A few months back, Roger made a surprise return to Saga Group, a company his father founded, as part of a £150 million deal to boost its coronavirus-impacted finances.
3. Henry Engelhardt and Diane Briere de l'Isle
Worth: £860 million
2020 ranking: 165
Admiral founder Henry Engelhardt and his philanthropist wife Diane Briere de l'Isle saw their wealth rise by £15 million, securing third place in the rankings. The couple climbed five places in the rich list. Their Cardiff-headquartered company is among the UK's largest car insurance providers.
4. Sir Peter Wood
Worth: £790 million
2020 ranking: 179
Sir Peter Wood, founder of Direct Line and Esure, remained the fourth wealthiest insurance tycoon, with a net worth of £790 million, the same as the previous year. His overall ranking has improved from 182nd to 179th. Wood recently stepped down as chair of Esure giving way to Council of Lloyd's nominated member Andy Haste.
5. John Charman
Worth: £300 million
2020 ranking: 436
Sompo International chairman and chief executive John Charman dropped five spots from last year's rankings but remained the UK's fifth richest insurance boss. His net worth is steady at £300 million, the same as in 2019. In April, Sompo International confirmed its departure from insurance marketplace Lloyd's of London, starting January 2021.
=6. David and Heather Stevens
Worth: £236 million
2020 ranking: 529
Former Admiral chief executive David Stevens and his wife Heather joined Engelhardt on the list, jumping from 564th in 2019 to 529th in this year's rankings. The couple boosted their net worth by £24 million from last year. David announced his retirement from the Cardiff-headquartered firm last September, giving millions to the insurance group's global workforce as an expression of gratitude.
=6. Hugh Osmond
Worth: £236 million
2020 ranking: 530
Hugh Osmond suffered a huge slide in the rankings from 458th last year. He saw his net worth drop by £46 million. The businessman is the founder of Punch Taverns, one of the UK's largest chains of public houses, and a partner at private equity firm Sun Capital Partners, which acquired insurance provider Phoenix Group in 2005.
8. Angus Ball
Worth: £196 million
2020 ranking: 638
Angus Ball dropped nine places in the list but posted a £1 million rise in net worth. Together with Keith Morris, he co-founded Dorking-based specialist motor insurer Sabre Insurance, which provides cover for cabbies and other niche trades.
9. Neil Utley
Worth: £194 million
2020 ranking: 645
Neil Utley saw a £6 million drop on his net worth, falling 39 spots in the list, but that was before the insurance tycoon sold Hastings Group. Utley is set for a windfall after a deal for the sale of the group was officially sealed in November.
10. Dominic Silvester
Worth: £187 million
2020 ranking: 666
Enstar Group director and chief executive officer Dominic Silvester rounded out the top 10. He suffered a significant fall from 459th last year to 666th in the overall rankings. He also posted a huge loss in his net worth, which dropped by a whopping £90 million.