Saga rolls out fixed-price offer after revealing massive loss | Insurance Business UK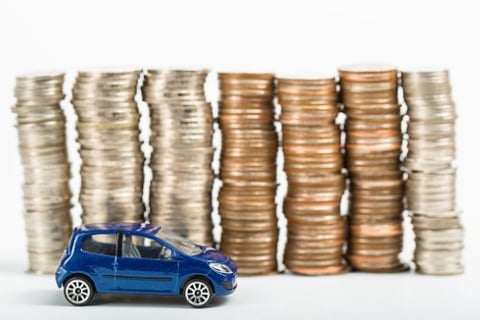 Yesterday Insurance Business was among the first to report on Saga Plc's strategy-altering full-year financial results. Now the over-50s insurer has concretised its revised approach with the official launch of its fixed-price insurance proposition.
An offering that takes intermediaries out of the picture, Saga's "Fixed-Price Promise" stipulates that the cost of policyholders' standard home and motor insurance will stay the same if nothing changes over the next three years. That means no changes and claims from the customer, nor rate adjustments in the insurance premium tax.
Meanwhile the three-year offer does not lock in insureds – so policyholders may opt not to renew within the period. Usual cancellation terms and processes will apply.
"We are extremely proud to be the first to market with a three-year Fixed-Price Promise for motor insurance and believe our home insurance commitment provides a unique package of benefits to the products already out there," commented Saga Services chief executive Gary Duggan.
"Our three-year fixed-price insurance is only available direct from Saga and gives customers the reassurance that if their circumstances don't change, then neither will their price."
Group chief executive Lance Batchelor previously revealed that they started piloting the constant premium idea last November. He noted that more than 60% of those offered it chose to come onboard.
"We are always listening to our members' feedback to ensure our products continually evolve to meet their needs," added Duggan. "We are delighted that we have received an overwhelmingly positive response from customers in our early trials for the Fixed-Price Promise product and we plan to continue to put them at the heart of the products that we tailor for them."
According to Batchelor – who said Saga's broking business has experienced significant challenges over the past five years – their group strategy is to focus the firm on its "heritage as a direct-to-consumer brand with membership at its core." The fixed-price insurance, for instance, will not be available through price comparison websites.
Meanwhile stockbroker Numis has offered its take on Saga's performance.
"Overall, the pressure on broking earnings is worse than we had feared, as evidenced by the strategy rethink announced today (April 04)," it stated. "However, we think the company's realisation that it needs to change its model to compete effectively in today's insurance marketplace offers some hope that insurance broking profits can be stabilised at the lower level now expected for January 2020, albeit with significant execution risk."
In the year ending January 31, 2019, Saga posted a £134.6 million pre-tax loss (£162 million after tax) mainly because of a £310 million goodwill impairment.