Saga suffers £162 million loss | Insurance Business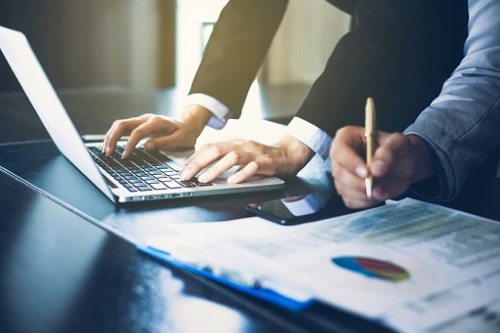 Saga Plc has been hit by a huge loss, prompting the over-50s insurer to change its approach to selling insurance.
Thanks to a massive goodwill impairment of £310 million, Saga posted a £134.6 million pre-tax loss in the year ending January 31, 2019. The figure was a nosedive from the previous profit before tax of £180.9 million.
After tax, the loss for the financial year was £162 million. In the year ended January 2018, Saga enjoyed a profit after tax of £139.4 million.
In terms of underlying profit before tax, the British firm saw a 5.4% decline from £190.6 million to £180.3 million. The figure represents pre-tax profit from continuing operations excluding unrealised fair value gains and losses on derivatives and the impairment of the carrying value of cruise ships and goodwill.
Given the full-year results, group chief executive Lance Batchelor said Saga will be making "a bold and fundamental change" to its strategy, which includes a shift in the company's insurance division.
"We are changing our approach to selling insurance," stated Batchelor. "This will move our insurance business from one that, like the majority of the industry, wins new customers on price and recoups initial losses through increased renewal pricing.
"Instead, we will offer a differentiated insurance product on the basis of unique and attractive features. The significance of this change should not be underestimated in today's insurance market."
As a point of comparison, the Saga boss cited the group's cruise unit, which he described as "a brilliant example of a product that is already highly differentiated and competitively priced."
Batchelor said: "The transition to two new ships and resultant upgrade in the offering is an example of how we are changing Saga. We need to do the same thing in tour operations, and move faster to become a differentiated, niche provider of great customer experiences."
Taking the direct route
Elaborating on Saga's insurance operations, the CEO pointed to significant challenges within the broking business that resulted in a drop in profit and policies. These include the impact of regulatory changes and the "increasing dominance" of price comparison websites.
"It is clear that to grow customers and profitability we need to give our customers more reasons to come to Saga direct; and to remain with us," explained Batchelor. "We also anticipate a significant industry response to the regulatory focus on renewal pricing.
"We are taking steps to show customers the benefit of loyalty through our change in approach. This move is an essential step towards creating the right perception of Saga Insurance among our customers."
He continued: "The first major step will be the launch of a highly differentiated home and motor insurance product that guarantees the same premium for three years providing there are no claims in the period, and that there is no change to insurance premium tax. This will only be available to customers who come to us direct."
Batchelor said they have been piloting this since November and have sold more than 5,000 policies to new customers.
"It has proved to be extremely popular: over 60% of those offered it have opted for the fixed price insurance," noted the chief executive.
"We are also changing our approach to renewal pricing. This is in recognition of the fact that the industry is going to go through a period of major change. We also want to encourage our customers to see more of a benefit in remaining with Saga for the long term."
In the near term, a decrease in broking profitability is expected.