Self-driving cars in the UK – how can they take off? | Insurance Business UK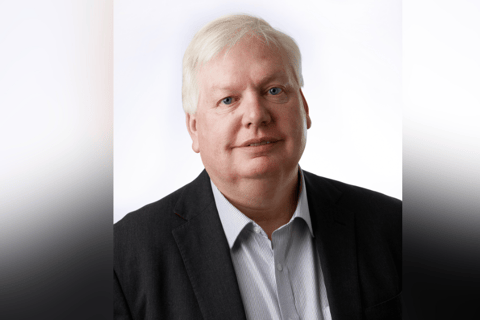 Once strictly belonging between the pages of science fiction novels, automated or 'self-driving' technology is here – and it's evolving rapidly. The role of this technology on UK roads has come under increased scrutiny in recent weeks, as the inclusion of self-driving vehicles in last week's Transport Bill made way for the UK to become a global leader in the space.
Read more: Insurance industry responds to planned changes in The Highway Code
Given the opportunities self-driving technology is creating in the auto insurance market, many insurers are stepping up to the plate to support, promote and enable the take-up of this technology on UK roads. But, as highlighted by AXA UK's director of customer risk management Dougie Barnett (pictured), insurance businesses must also be at the forefront of overseeing the development of a legal and regulatory framework capable of sustaining the evolution of this technology.
At the heart of AXA's work promoting continual engagement and conversation around the automated driving piece, he said, is the ambition of creating increased public awareness about what automated driving actually entails.
"There's definitely some confusion there just now," he said. "That's there because we – [as insurers], politicians, journalists and commentators – all speak a slightly different language. I think if you asked 12 different people 'what is automated driving?', you'd get 12 completely different results."
Even matters as rudimentary as what this technology should be called are up for debate at the moment. Barnett emphasised the need for one voice across the market so that when people are discussing self-driving vehicles, they can do so with confidence. There's already a great deal of good insight and thought leadership available on the subject, he said, so it's critical to make sure this is accessible to the wider public – and continually updated to match changes in the space.
"One of the issues we will have is people thinking of this new technology as scary or as something that will be out of control, and it's not," he said. "There's good information out there and it will take time to come out but, for me, it's as much about the human interface with this. Driving a vehicle with part of that kit on it, you do drive slightly differently and you do have to get used to that.
"[…]And you'll probably get some people saying 'well, I can now do what I like as I've got a self-driving vehicle'. But that's not a fact. And you do get sensationalism out there so I think that's where the next stage of publicity needs to be – on actually explaining this deeper."
Read more: Self-driving cars – who will be sanctioned for motor offences?
The time is right for new and renewed conversations about self-driving cars because, over the last five or six years, this technology has steadily become more available, he said, and what's happening now is a step-by-step improvement in the way that manufacturers are starting to adopt it. What's interesting to see is that this tech is not just becoming available in the most expensive vehicles but also across a real range of price points.
"Vehicle manufacturers are starting to look at this and to introduce it in different ways to their vehicles," he said. "So, you don't have to have the most expensive private car to get this technology today, and you will start seeing it going all the way down… But the step change that is really needed is the legislation just to keep pace with the actual technology that is available. And more importantly, for insurers, how it's enforced and what happens in the event of a claim."
That legislation needs to cover everything from what people can do in their vehicle when it is in self-driving mode, to the question of who is liable should an incident occur in the period of handover between the self-driving and manual functionality. Between its consultations with government and other stakeholders, the industry trials it participates in, and its public affairs work, AXA takes its responsibility to generate thought leadership and insight into areas like this very seriously.
Barnett noted that the insurer would like to see the work it has done to date rewarded by ongoing changes to the regulatory and legal framework that exists around automation. Following a letter that AXA, along with 17 other major UK businesses, wrote to Boris Johnson, calling on the Government to announce primary legislation for automated vehicles, he said, the team was delighted to see the inclusion of automated vehicles in the Transport Bill announced in the Queen's Speech.
"For us, [our work] is about making sure that technology can go into production and be used on the road," he said. "We must be able to insure our customers when using these vehicles… and for me, the primary part of that is making sure the laws are correct and that's from the driver's side, the vehicle side and the data side. Thereafter, insurers do have a big part to play in the communication, that might be to businesses, to consumers, to the media, to all sorts of stakeholders – because we will play a really important part in the development of this and I think we can have an influential voice."
The role of the broker in continued conversations around self-driving cars is also essential, he said, as they will have customers looking to them for insight and support. Brokers will have to advise their customers on the right policy for them, which means being aware of the nuances and challenges that come with this new technology. As a result, AXA works closely with its broker partners to provide education on terminology and policy coverage.
Looking to the future Barnett said he's excited to see what the ongoing march of technology will bring to the UK auto market. This revolution has been coming for a while, he said, but until recently there hasn't been a great deal of understanding about what this change could mean for disadvantaged people – particularly, those who are isolated or unable to drive under current market conditions. This has substantial implications for the future of society, and he's looking forward to seeing what that might look like.
"It's important to be able to see past what's out there right now and look at the wider, future implications of what's being talked about," he said. "[Because] that's where this technology should come through over the next few years. You will be able to see these vehicles go and do something differently for people who have previously been disadvantaged. But it does need the right legislation, it does need politicians behind it. And it does need insurers who recognise they are a really important part of this whole debate."