Tackling ADAS issues head on | Insurance Business UK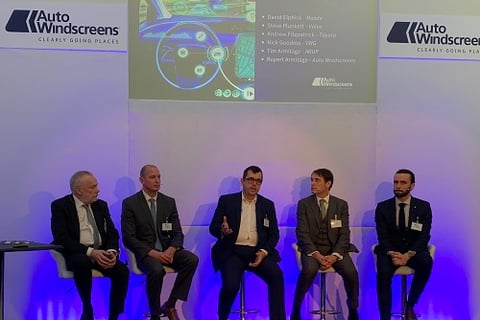 Amid the ongoing debate surrounding the imminent arrival of autonomous driving, windscreen specialist Auto Windscreens – which is owned by Markerstudy Group of Companies unit Trifords Limited – is driving the discussion forward particularly when it comes to advanced driver-assistance systems (ADAS).
Holding its Automotive Connecting Conference last week, the Chesterfield-based firm facilitated the exchange of insights to address concerns from the likes of fleets and insurers involving major advancements in assisted and automated technology and what they mean to vehicle repairs.
"The conference provided a highly successful forum for discussions on ADAS and autonomous driving and importantly raised the need for safe recalibrations," said Auto Windscreens managing director Rupert Armitage.
"VMs (vehicle manufacturers) demonstrated the markedly different technologies in their vehicles and how recalibration requirements are not uniformed, dispelling the myth that a one-size-fits-all approach to recalibration is feasible."
Volkswagen Group's paint and body technical trainer Nick Goodess, for instance, pointed to a potential rise in terms of risk in cases where vehicles are not recalibrated in precise workshop conditions. According to Goodess, ADAS functionality can be impacted even by just using an uneven surface for vehicle recalibration.
"While legislation for autonomous vehicles is still some way off, the Law Commission's Preliminary Consultation Paper states insurers will be liable for accident damage, which can then be reclaimed from other parties, such as VMs," noted Armitage.
"The question I posed to attendees is, will a VM reject paying such a claim now on a vehicle with ADAS if non-OEM (original equipment manufacturer) parts are used and recalibration is done with unapproved equipment?"
The automotive glazing company, which uses OEM windscreens on vehicles with ADAS, held the event at its new distribution centre in Oxford. To find out more on the issue of vehicle recalibration and the insurance industry check out our new special report.