Usage-based insurance to become standard soon, says research | Insurance Business UK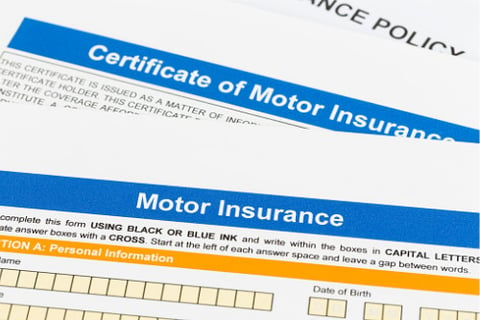 The motor insurance industry is pointing towards a usage-based future, according to research from insurtech firm By Bits.
According to the study, 91% of insurers polled regard the emergence of usage-based insurance as a positive change for the industry.
In a report, titled 'A customer-first future for motor insurance', By Bits examined the changing relationship between insurer and motorist. It found that 81% of insurers believe that offering pay-by-mile insurance pricing will improve their image to customers, while 78% feel that it will provide a platform for more ongoing and meaningful engagement with customers.
Customers of virtually all (97%) of insurers have called for fairer pricing based on usage or mileage during lockdown. Meanwhile, 87% of insurers claimed that customers have tried to cancel policies due to drastically reduced mileage.
According to By Bits, this is supported by the findings of separate consumer research it conducted, which highlighted that 62% of drivers think they will drive less over the next five years than they did in the previous five years.
The report added that among the largest barriers of the industry in meeting customer demands is the state of technology and digital transformation.
Almost a third (32%) of insurers said they were concerned that their existing software stack will be unable to support usage-based insurance products. Additionally, 80% of motor insurers say that delivering digital transformation has been a challenge over the past 12 months, and 79% state that keeping up with competitors offering usage-based policies has been problematic.
By Bits said this is supported by the fact that only one fifth (20%) have made any changes to their motor insurance pricing models in the last 12 months.
"The message from the research is loud and clear – there is a real opportunity for insurers to differentiate in the market by offering great experiences and fairer, transparent pricing," said Callum Rimmer, founder of By Bits. "By focusing on what the customer is clearly asking for, insurers will see commercial benefits through improved retention and customer lifetime value while simultaneously extricating themselves from the race to the bottom on pricing."