What will happen to claims when cars can drive themselves? | Insurance Business UK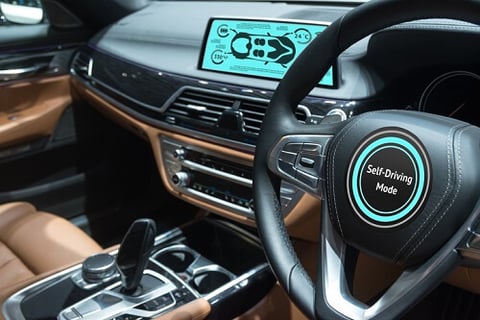 By now we know that autonomous vehicles are headed to our roads, with the UK government paving the way for their arrival by 2021.
But while manufacturers work on advancing the technology, the insurance industry has been left wondering what the future of auto insurance will be – and how the claims landscape will change.
It is currently expected that when autonomous vehicles do become widely used, the long-term effect will be fewer crashes, but potentially at a higher cost.

Search and compare insurance product listings for Drivers from specialty market providers here

"Our own data shows increasing severity and reducing frequency," Ian Kemp, commercial motor underwriting director at RSA, said at the Insuring Autonomous Vehicles 2018 conference.
The new technology, once fully embedded, will "massively reduce" the frequency of claims – potentially by up to 90%, Kemp said.
But while safer roads are expected long-term, there have been concerns voiced over what could be a "messy" interim period. Fully autonomous vehicles are still a way off from being the reality, and as semi-autonomous features are gradually introduced to cars, there is a danger that the public will put too much trust in their vehicles.
The first known death caused by a self-driving car occurred in 2016, which saw a Tesla driver killed when the sensors system on his vehicle – which was in autopilot mode – failed to distinguish an 18-wheel truck and trailer crossing the highway and attempted to drive full speed under the trailer.
In response to the crash, Tesla stressed that its cars still require drivers to pay full attention to the road.
"Autopilot is getting better all the time, but it is not perfect and still requires the driver to remain alert," the company said, adding that its autonomous software is designed to nudge drivers to keep their hands on the wheel.
As auto technology begins to move from semi to fully autonomous, it seems that there is likely to be an awkward transitional period.
"Maybe these intermediate levels [of automation] are not a viable consumer product," Richard Wallace, the director of the Transportation Systems Analysis group within the Center for Automotive Research has said. "They go a little too far in encouraging drivers to check out and yet they aren't ready to take control."
Related stories:
Deadly self-driving car crash raises insurance questions
Insurers be ready: UK is making a major driverless car push