Whiplash reform: Insurers may have to deal with far more claimants in person | Insurance Business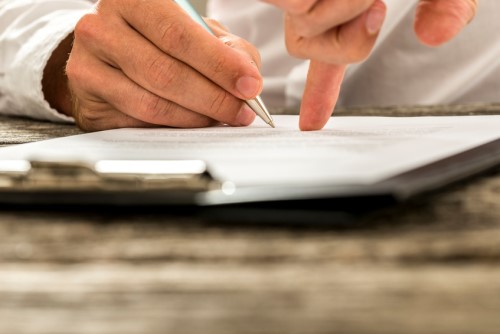 The government's whiplash reform is likely to see insurers dealing with more litigants in person – an "unchartered area" that presents a number of risks, according to a legal expert.
The reforms, which were first introduced in the 2015 Autumn Statement and
remain on the government's agenda
, are expected to ban the settling of claims without the support of medical evidence, and introduce a new fixed tariff of compensation for whiplash injuries.
Through secondary legislation, the small claims track limit for road traffic accident (RTA) related personal injury claims will rise to £5,000, and for all other personal injury claims to £2,000.
"There's a real concern in government that insurers settling RTA cases without medical evidence is a real encouragement for fraudulent cases to be presented," Alistair Kinley, director of policy & government affairs at law firm BLM, said, adding that the government hopes the reform will push down the incentive on claims coming through.
However, the changes to small claims limits may mean that claimants will increasingly represent themselves, which raises some issues for the industry.
"Obviously you're going to save on legal costs if people are doing claims themselves, and you're going to save on indemnity if the levels of damages go down to the tariff levels in the motor space," Kinley said. "But there are risks of dealing with litigants in person, for sure."
Claimants are likely to be inexperienced in making a claim and will have no reasonable idea of what to expect from the process or what they might get from it, Kinley said.
"That's an unchartered area and I think it's a relationship that is fraught with risk and danger," he commented.
"If a consumer who's not an expert in this process is coming directly to insurers, whether in motor or in casualty… and they haven't got someone being seen to defend them, then the prospect of people saying that there is a bit of abuse going on, or claiming there has been an under settlement is a reasonably strong one, and I think that needs to be looked at."
Additionally, the MOJ portal itself – which claimants will have to use – is currently not consumer-friendly.
"It's not easy to do it as a consumer, possibly impossible, on the current version of the portal," Kinely said. "So there will probably need to be a new version of the portal that is consumer-friendly and that people can use themselves. I think that's a challenge in terms of infrastructure, and it's a challenge in terms of getting it right. It's also a challenge to make that process transparent for anybody that uses it on their own and is not taking advice."
Related stories:
Whiplash reform inquiry to be reinstated - reports