How will drones change insurance? | Insurance Business UK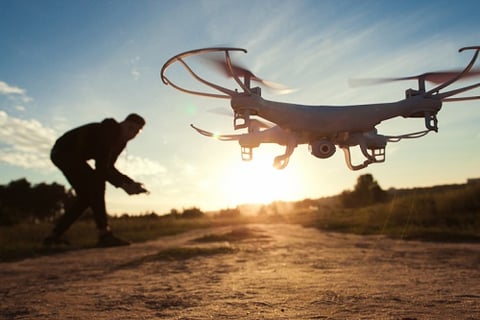 Today, many of us rely on our smartphones for everything from paying bills to boarding flights. Almost two-thirds of the world's population now has a mobile phone, reports suggest, and more than half the world now uses a smartphone.
In just a couple of decades, the mobile phone has seen meteoric growth – and drones are likely to be next, according to a senior
AIG
exec.
The use of unmanned aircrafts, commonly called drones, is already sky-rocketing for both commercial and recreational use. But experts believe the industry is only just getting started.
The European Commission expects the drone sector in the region to directly employ more than 100,000 people within 20 years and estimates that it will have an economic impact exceeding €10 billion (£8.7 billion) per year.
Within the insurance industry, the potential for drone usage is vast. In the claims space,
drones are already being used
, where they can quickly and accurately inspect even the most inaccessible of sites. One Cognizant report suggests that drone usage will make claims adjusters' workflow 40-50% more efficient in the future.
According to Nick Barber, head of property and special risk for AIG's European business, drones are set to become a vital part of the insurance industry's arsenal in the coming years.
"I firmly believe that drones, in 15 years' time, will be an integral part of what we are doing," Barber said during the Uniglobal annual claims management conference in Hungary.
However, the regulatory landscape is currently complex and varies from market to market, posing a challenge for the industry.
"EU regulations, as they stand at the moment across drones, are very wide in every single country," Barber said.
There are plans to bring that fragmented set of rules into EU-wide framework, via the European Aviation Safety Agency (EASA) which has been developing proposals for what it calls an "operation centric, proportionate, risk- and performance-based regulatory framework for all unmanned aircraft (UA)."
According to EASA, the proposal provides a framework to "safely operate drones while allowing this industry to remain agile, to innovate and continue to grow. The risk posed to people on the ground and to other aircraft as well as privacy, security and data protection issues created by such drones are also taken into account."
Related stories:
Aon claims head: There's too much of a race to be "cool"
Industry needs to move beyond 'sending out guys to do surveys