70s kids TV star returns to the screen – to plug insurance | Insurance Business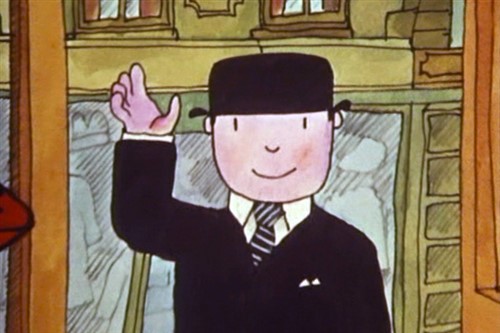 Insurer The Equine and Livestock Insurance Company Limited (E&L) is banking on a "reassuring face" to promote its new brand.
Teaming up with 1970s BBC cartoon character Mr Benn, E&L has launched an extensive portfolio of more than 20 products called The Insurance Emporium.
The new brand includes traditional offerings such as pet and motor cover, as well as cover for life events and hobbies such as equine, home, fishing, weddings, and golf.
A report by the Financial Times said the 'bowler-hatted fancy dress enthusiast' Mr Benn will return to television screens as part of the insurer's advertising campaigns.
"We thought Mr Benn was a great idea. It fits with the idea of insuring your passions in life," said Francis Martin, The Insurance Emporium chief executive, as quoted by the report.
Martin said York-based E&L launched The Insurance Emporium to provide customers an "all-in-one lifestyle insurance provider," noting that the UK has the largest insurance industry in Europe and the third largest in the world.
According to the report, as much as £2 million was spent on creating The Insurance Emporium – including licensing fees for the iconic cartoon character.
"We have worked very closely with [creator] David McKee to make sure that we stay true to Mr Benn and his adventures," Martin was quoted as saying.
Delighted to have Mr Benn as the face of the new brand, Martin said "he [Mr Benn] is a familiar and reassuring face for customers, and our campaigns will show him embarking on some far-flung and exciting adventures."
Related stories:
David Beckham to be the face of AIA
Hulk Hogan to appear in new commercial insurance advert