Global Risk Partners looking to speed up growth | Insurance Business UK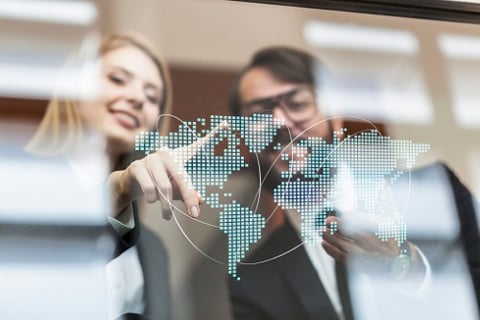 After a strong 2017-2018 financial year which saw Global Risk Partners (GRP) report an 84% growth in turnover, the group is now looking for an even bigger year ahead.
Chief executive David Margrett is confident that it can be achieved, and believes growth will be fast in the coming months.
"We have an extremely strong pipeline, so I would say that we would, if anything, speed up the process," Margrett told Insurance Business. "But our focus is on acquiring quality business that fits our own culture and where we think we can help people build out their client offering in terms of service and insurance products."
The comment comes on the back of a GRP announcement that it has acquired broker Shearwater Insurance Services (Shearwater), for an undisclosed sum.
Founded in 1992 by managing director Jeremy Lawton, Shearwater focuses on equine business, but also provides services like motor, commercial and household.
For Lawton, the decision to become part of the GRP group was an easy one.
"GRP already has an excellent track record in our sector, via Lonmar, one of the most famous names in bloodstock insurance," he said at the time of the acquisition. "Our discussions with Mike Bruce [GRP group managing director] and his team have been hugely productive."
Margrett said that Shearwater was the right fit to complete GRP's bloodstock and equine broker offering, since they already had a portfolio in place.
"We already have the leading bloodstock broker in Lonmar within our portfolio, and we have some other bloodstock related business in Newmarket," he explained. "This just broadens the offering for us."
GRP concentrates on speciality brokerages, but Margrett said he didn't believe they would particularly focus on any more equine brokerages in the future.
"We're just kind of interested in any speciality lines, but I wouldn't say we had a particular appetite for bloodstock going forward in terms of extra additional acquisitions," he said. "But if the right fit came along and the Shearwater team thought it was a good fit, we'd certainly support them in developing the business.
"It's obviously something that plays to our strengths and gives us something to sell other products to their clients, and provide extra services to their clients."
So, what is next? According to the chief executive, retail.
"We'd like to continue carrying on building out our distribution, we're very interested in regional retail business," Margrett explained. "We think for people who are either looking to sell their business, or take some of their money off the table having built a business, that we can provide a lot of support.
"Support in terms of firepower having to do acquisitions or help with integrations and IT. I think that's going to be our focus for the year."
Despite the strengths the business has had, there is always the external worry of Brexit around the corner. Margrett, however, doesn't seem to think it will have too much of an impact on GRP's business and believes that the company will be able to weather the storm.
"As always with the unknown everyone fears it until we know what we're dealing with," Margrett said. "I'm confident that our industry is very resilient and certainly our business is, so whatever comes our way we'll find a way through it and we still think there's great opportunity domestically here in the UK."