ABI gives two Cabinet appointments the thumbs up | Insurance Business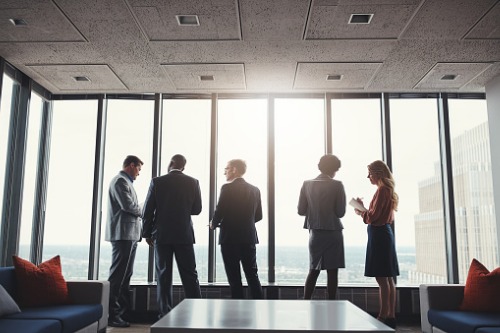 It's been a week of change in Britain – from the country's new Prime Minister in the form of Boris Johnson, to the replacement Chancellor of the Exchequer Sajid Javid. The latter's appointment, which came following Philip Hammond's resignation, has been welcomed by the Association of British Insurers (ABI).
"I worked closely with Sajid Javid in the negotiations to establish Flood Re and look forward to his tenure as Chancellor," noted ABI director general Huw Evans. "During his time in government, Sajid Javid has proved himself to be someone with a good grasp of the vital role our world-leading insurance and long-term savings industry plays in delivering economic stability and protection for businesses and individuals.
"Under his leadership, the Treasury will need to redouble its efforts to implement an orderly Brexit, with a transition plan, that sets the UK up for a prosperous future relationship with both the EU and the rest of the world."
Succeeding Javid as Home Secretary is Priti Patel, the Member of Parliament for Witham.
Read more: Here's what the insurance industry wants from the new UK Prime Minister
Meanwhile, it wasn't a game of musical chairs over at the Department for Work and Pensions where Amber Rudd retains her position. She was also appointed to the women and equalities brief.
Evans commented: "I'm pleased Amber Rudd has been re-appointed as Work and Pensions Secretary with lead ministerial responsibility for equalities. Our sector has proved itself to be a valuable partner to the government in recent years, helping to ensure the ongoing success of Automatic Enrolment, supporting the implementation of the pension flexibilities, and working on practical ways to bring the pension system into the modern era.
"It's good to know we will be able to continue the relationship we have with Amber Rudd in taking these initiatives forward, and I look forward to updating her on the progress our sector is making around diversity and inclusion."
Other appointments include that of Dominic Raab, the former Secretary of State for Exiting the European Union who is now the Foreign Secretary and First Secretary of State. The MP for Esher and Walton resigned as Brexit secretary last November as he could not "in good conscience" support Theresa May's proposed withdrawal agreement.