Acquisition-hungry GRP tops £700 million GWP in latest results | Insurance Business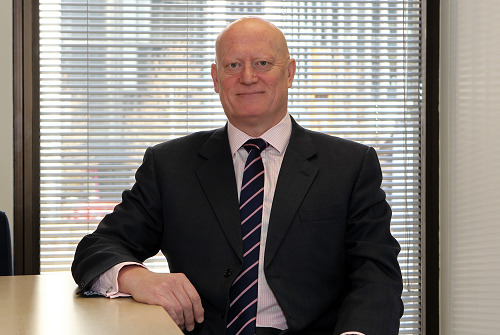 On "a strong growth trajectory," were the words used by broker and MGA vehicle Global Risk Partners (GRP) to describe its latest set of results.
"Our operating entities delivered a run rate EBITDA of £35.3 million, a 73% increase on 2016-17," said Peter Cullum, the firm's chairman. "Our business model is underpinned by our focus on growth, the provision of our growing portfolio of enhanced, specialist products to our clients, and the mutually beneficial relationships with our insurer partners. This delivers a clear, demonstrable and differentiated proposition to the vendors and clients of the businesses we acquire."
Sometimes the statistics speak for themselves and over the last year the firm has racked up revenue in excess of £110 million and GWP at over £700 million. The eye-catching figures come on the back of a serious acquisition push, as well as substantial organic growth – a strategy that broking chief executive Mike Bruce believes has been justified.
"The results vindicate our buy, build and integrate strategy," he told Insurance Business. "We've completed 36 transactions now, 12 year to date. That's the first part of our jigsaw. It's then about looking to help them build and grow from there."
Indeed, that concept of helping businesses to build and grow is one that has paid off for a host of its acquisitions – County Group being one such example. Since its own acquisition by GRP, it has made successful moves for Douglas Insurance in November, commercial broker Rahon Insurance in October and Guardian Insurance Brokers back in July.
"County was a large transaction," said Bruce (pictured). "It's shown strong growth historically – and it has done three deals since we've invested in it. It's a great example of how our acquisitions work - we find a business that shows strong organic growth but can then, with our support, do further bolt-on acquisitions and grow quickly."
The acquisition of County Group in January was the group's largest to date but far from its only move in recent times. In 2018 it has also snapped up DCJ, Guardian Insurance Brokers, County and Commercial Insurance Brokers, Digney Grant and Sagar Insurance Services, along with five smaller brokers. In addition, it has Lloyd's specialty broking businesses in the form of Lonmar and Ropner.
"Following the merger of the two businesses we are now able to offer all our clients a wider range of services and products across both marine and non-marine classes of insurance; the combined business is one of the leading independent Lloyd's brokers, with a stronger and more diverse profile within the London insurance market," said David Margrett, the firm's CEO.
"Within our MGA segment we have also seen good growth. Clive Nathan joined GRP in March as CEO of underwriting, bringing his considerable management and underwriting experience to lead the MGA business. And, in 2018, GRP acquired Camberford Law (now Camberford Underwriting) which, with its quality management team and market leading specialist product range, considerably enhances our MGA capability and offering to our broker panels and clients."
"I can say with a good degree of confidence that there are no businesses with which we haven't achieved what we set out to," added Bruce. "Some get there faster than others – but we are very much on plan with them all."
Later this week Insurance Business will talk to Bruce about GRP's model and what it looks for in an acquisition.