Adjusters seek innovative ways to manage claims amid greater complexity | Insurance Business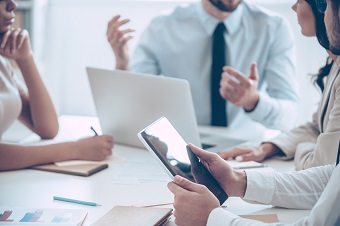 Loss adjusters are coming up with innovative ways to evaluate and manage claims amid greater complexity in insured losses, a recent report from global claims management services provider Cunningham Lindsey has revealed.
In the summer of 2014, for example, the firm sent a team to eastern Ukraine as fighting between pro-Russian rebels and Ukrainian forces escalated. Loss adjusters had to travel over 200km across territory that wasn't controlled by the state to carry out work for the firm's insurance and reinsurance clients.
The firm said 100% of the site visits were undertaken and insurers and reinsurers were supplied with detailed and objective loss reports on the damage and destruction to the policyholders' premises.
"These reports included photos and videos, which had to be transmitted via mobile internet connection to Cloud storage, and then deleted from their devices, because if the illegal armed groups had found these images our adjusters would've been in danger of being arrested," said the report.
In another example, during the recent WannaCry ransomware attack, the firm's cyber experts managed to assist an affected policyholder with decryption of data.
"Once unlocked, we implemented a recovery plan to cleanse the system of the malware to get the business operational again," the report explained. "We also advised on better back-up processes and improved risk management procedures to try to prevent a similar loss occurring again in the future."
In 2016, the firm assisted with a claim relating to a large forest fire that raged on the Iberian Peninsula. Due to the size of the claim and scale of the damaged area, its experts chartered a plane equipped with infrared equipment to photograph the affected area. The imagery collected was used to create a 1.86mt/pixel resolution digital elevation model that was based on geographical data of the area. Special software was used to apply the infrared images collected to a normal vegetative
index, enabling assessment of the level of damage the fire had caused to the trees.
"Major and complex losses arrive in many forms.... In each case the challenge is to rapidly assimilate the issues presented and to apply expertise that reassures and resolves in equal measure," said David Pigot, global head of MCL.
Related stories:
Cunningham Lindsey appoints new UK head for FAS Global
Cunningham Lindsey launches new validation service