Ageas sells share in UK joint venture | Insurance Business UK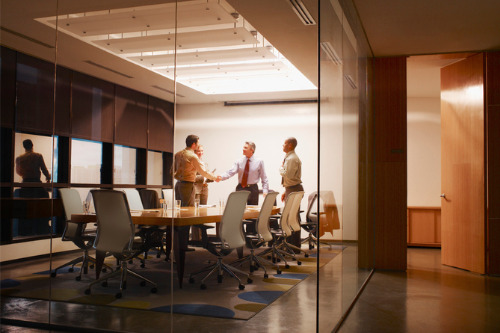 Ageas and Tesco Personal Finance Plc (Tesco Bank) have today announced that Tesco Bank will buy Ageas's 50.1% stake in joint UK joint venture Tesco Underwriting Ltd (Tesco Underwriting). This non-life joint venture provides motor and household insurance to the UK market and was first established in 2009 and later extended for seven years at the end of 2014.
Tesco Bank will purchase Ageas's stake in Tesco Underwriting for a total consideration of £104 million, plus Ageas's part of any change in the net asset value realised by Tesco Underwriting from June 30, 2020, until closing. In addition to this, Ageas will receive a reimbursement of an internal loan of £21 million.
The transaction, which is expected to close in Q2 2021, is estimated to generate a capital gain of around €9 million (approx. £8.2 million) and to have a positive impact of about 3% of Ageas's solvency position (based on Q2 2020 figures). The transaction remains subject to regulatory approvals from the Prudential Regulation Authority (PRA).
Tesco Underwriting had a book value of €100 million (£91 million) as of June 30, 2020, and generated a net profit of €13 million (approx. 11.85 million) at the end of 2019 (both figures at Ageas part).
In a Press release, Ageas revealed that the sale will allow it to focus on its core business in the UK and further develop its broker partnerships while also allowing the business to concentrate its efforts on developing the direct business.
Commenting on the transaction, Bart De Smet, CEO of Ageas, said he would like to thank the management team and the staff of Tesco Underwriting and Tesco Bank for their loyalty, hard work and contribution to the success of the joint venture over the last 10 years. He said: "We wish our former partner and colleagues every success with the continuation of the activity."
In a separate statement, Gerry Mallon, Tesco Bank chief executive, said that the announcmenet is a significant step in Tesco Bank's development which underlines its commitment to the insurance market and its customers.
"Tesco Underwriting has benefitted from Ageas's expertise in the market over the last 10 years," Mallon said, "and as partners we are committed to ensuring a smooth transition for all of our stakeholders as we complete this transaction."
Meanwhile, Ant Middle, Ageas UK CEO noted that the success of Tesco Underwriting over the last decade is proof of the insurer's credentials and expertise for building strong partnerships and Ageas is proud of the progress made by the business.
"Given the direction of both businesses, it's now the right time for us to hand over to Tesco Bank to take the business forward," Middle said. "There is work to do to as we hand over control to ensure as smooth a transition as possible and we wish Tesco Bank every success in further enhancing its insurance proposition."