AIG sees net income fall in Q1 | Insurance Business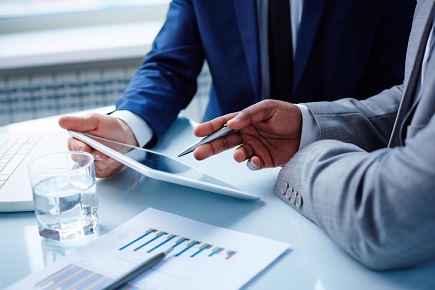 American International Group (AIG) has released its financial results for the first quarter of 2019, and it looks like the global insurer's major turnaround in general insurance was not enough to sustain the same level of overall net income from last year.
For the three months ended March 31, the group reported a lower net income of US$654 million compared to the US$938 million enjoyed by AIG in the same period in 2018. This was despite the massive result from the general insurance operations, which posted an underwriting income of US$179 million in 2019 after suffering last year's US$251 million underwriting loss.
In addition, AIG recorded US$1.1 billion in net investment income from general insurance. Gross written premium improved 11% to US$10.2 billion while adjusted pre-tax income surged 149% to US$1.3 billion.
As for the life and retirement business, AIG saw a 6% decline in premiums and deposits to US$8.4 billion. Premiums and deposits include direct and assumed amounts received and earned on traditional life insurance policies, group benefit policies, and life-contingent payout annuities, as well as deposits received on universal life, investment-type annuity contracts, Federal Home Loan Bank funding agreements, and mutual funds.
Net investment income from life and retirement was little changed at US$2 billion while adjusted pre-tax income grew 4% to US$924 million. Premiums and fees, in particular, went up 64% to US$1.9 billion.
Legacy results, on the other hand, were down in terms of investment earnings and adjusted pre-tax income.
As a whole, AIG reported a total consolidated net investment income of US$3.9 billion in the first quarter of 2019. This is higher than last year's US$3.3 billion, thanks to favourable market performance. Adjusted after-tax income, meanwhile, rose to US$1.4 billion from US$963 million previously.
"Our first quarter results represented strong performance, particularly in general insurance, reflecting significant foundational work throughout 2018 to position AIG for sustainable, profitable growth," commented AIG president and chief executive Brian Duperreault.
"General insurance achieved an underwriting profit driven by underwriting and expense discipline, improved business mix, and reinsurance actions. We achieved an underwriting profit on a calendar year and accident year basis in the first quarter and we expect that to continue for the full year."
Duperreault added: "Life and retirement delivered solid performance, benefiting from diversification of product and distribution channels. We expect life and retirement to continue to deliver a low- to-mid teens adjusted ROCE (return on common equity), and we expect to reach a double-digit adjusted ROCE for consolidated AIG within three years."