Allianz becomes Solar Energy UK's first insurance partner | Insurance Business UK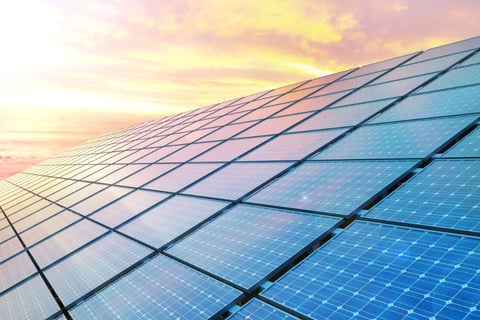 Allianz Insurance (Allianz) has joined Solar Energy UK as its first insurance member as the UK and the rest of the world are looking to rely on renewables to fight against climate change.
Solar Energy UK is an established solar and energy storage trade association working with its 256 members across the value-chain to treble the UK's solar capacity to 40GW by 2030.
In its announcement, Allianz said its partnership with Solar Energy UK will enable it to support solar power insurance customers better and help the association and its members understand the key risks facing the industry.
Steve Kelly, head of insurance for Allianz engineering, construction, and power, said Solar Energy UK was a perfect fit for Allianz because the insurance giant has diverse engineering and insurance expertise within the renewable energy sector, but it still wants to build on that expertise to become a leading force in the insurance industry.
Cherry Parker, director of business development at Solar Energy UK, commented: "We're delighted to welcome Allianz onboard as our first associate member. It's impressive to see Allianz reinforcing its credentials for decarbonisation and seeking to grow its services portfolio in the fast-growth solar energy and storage industry."
Commenting on being Solar Energy UK's first insurance member, Kelly said: "We are happy to be the first insurer member of Solar Energy UK, and we hope we are not the last.
"No doubt other insurers and brokers will follow suit, not necessarily with Solar Energy UK, but with other trade associations or groups that promote and support the path to a more sustainable way of doing business."
The move is the latest step in Allianz's commitment to a more sustainable future. In 2021, it joined Aviva, AXA, Generali, Munich Re, SCOR, Swiss Re, and Zurich Insurance Group in establishing the Net-Zero Insurance Allianz (NZIA), convened by the United Nations Environment Programme's Principles for Sustainable Insurance Initiative.
As part of their commitment, the founding members will transition their insurance and reinsurance underwriting portfolios to net-zero greenhouse gas emissions by 2050, as well as individually set science-based intermediate targets every five years and independently report on their progress annually.