Allianz employees raise €600,000 in record charity run | Insurance Business UK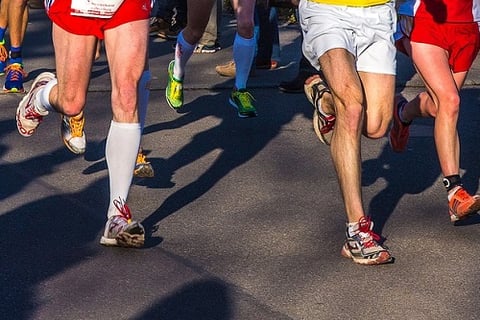 More than 12,000
Allianz
employees around the world have participated in a record running event and raised more than €600,000 for a children's charity.
During the Allianz World Run from May to July, the insurance professionals covered a distance of 1.4 million kilometres, which is equal to circling the globe 34 times.
According to the insurer, the employees set a new world record – the longest distance covered by one team in 90 days.
The Allianz event aimed to raise funds for SOS Children's Villages, an organisation that helps children who have lost parental care or risk losing it.
Proceeds from the event will be used to finance children's village projects in Argentina, Austria, China, Colombia, Croatia, Germany, Indonesia, Ivory Coast, Luxembourg, Mexico, Syria and Thailand.
The insurance giant held the running event to mark its new three-year partnership with SOS Children's Villages, which will see Allianz companies across the globe lend their support to the charity group.
Allianz will contribute its risk management expertise and will carry out projects to provide children with individual support.
"We are seeking solutions for challenges relating to social inclusion. Together with the SOS Children's Villages, we are encouraging young people worldwide to shape the future in a sustainable manner," said Oliver Bäte, CEO of Allianz SE.
Richard Pichler, special representative of SOS Children's Villages International, said that the partnership with Allianz will launch training programs for the youth to improve their employment opportunities.
Related stories:
AJG raises funds for UK kids with cancer
Aon, Markel pay it forward with charity events
Proof that charity and insurance can mix