Allianz transfers closed book portfolio to Monument Re | Insurance Business UK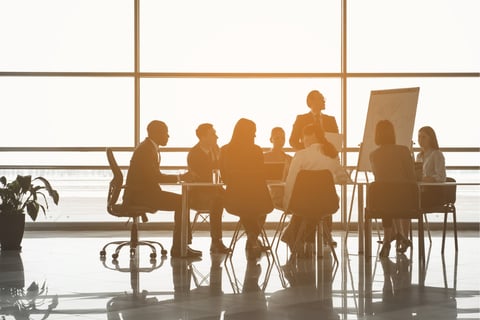 Allianz Benelux (Belgium) and Monument Re announced a closed book portfolio transaction on Tuesday, August 18, through which Allianz Benelux will shed 95,000 policies from its closed classical life retail insurance book together with the covering assets, including 4,500 mortgage loans, to Monument Assurance Belgium (MAB). The run-off portfolio has technical provisions of 1.4 billion euros under Solvency II.
This transaction, which will take a period of 18 months to enable a seamless transfer for both clients and brokers, is part of Allianz's life strategy to move to modern capital light insurance products. The insurer's stated intention is to focus on open books in life, health, employee benefits and property-casualty, offering innovative and modern product lines like Branch 23.
This portfolio run-off has been on the cards for some time. Allianz stopped writing business for its closed classical life retail insurance book in the early 2000s. The insurance giant stated that its market share in Belgium will remain the same – at around 6% - after the portfolio transaction, and that its employees will not be impacted.
Read next: Aon and Allianz on how COVID-19 has impacted the PI sector
"With this sale Allianz creates leverage to grow. It will further reduce our operational complexity and strengthen our already solid financial position," said Kathleen Van den Eynde, CEO Belgium of Allianz Benelux. "With its strong track record in acquiring and integrating policies and policyholders, we believe MAB is the ideal candidate to take over this portfolio. Allianz remains fully committed to Belgium and this transaction is consistent with our priorities to serve customers with our core innovative unit-linked and protection solutions. We will focus on continuing our growth path in life, health, employee benefits and further developing our property-casualty offering. We look forward to achieving our market ambitions together with our brokers."
MAB is specialized in acquiring and managing classical life portfolios in Europe, primarily those in run-off. This transaction marks a major milestone in the realization of Monument Re's closed life consolidation strategy for the Belgian market, following its respective acquisitions of ABN AMRO Life
Capital Belgium, Ethias' First A portfolio, Alpha Insurance's traditional and credit life portfolio and recently a part of Curalia's second pillar pension life insurance portfolio.
Read more: Allianz sees GWP almost double following acquisitions
Manfred Maske, CEO of Monument Re Group commented: "We're pleased to announce this transaction, which remains subject to regulatory approval. We look forward to welcoming the policyholders to Monument and would like to take the opportunity to assure them of our commitment to maintaining the high-quality service and security that they have enjoyed at Allianz. We view Belgium as a key market for Monument Re and we are very pleased to now have the opportunity to take a significant step in realizing our ambitions. Following earlier acquisitions of four other Belgian portfolios this transaction with Allianz helps us to substantially increase scale and confirms Monument Assurance's position as a leading consolidator in the Belgian market."
This transaction is subject to regulatory approvals.