Allianz UK reveals GWP and operating profit slump | Insurance Business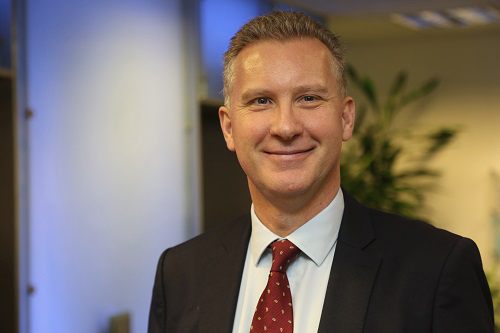 2019 was a mixed bag for Allianz UK which completed its purchase of the general insurance businesses of LV= and Legal and General, positioning Allianz Holdings as the second largest general insurer in the UK, but today reported that its GWP and operating profit were both down from 2018 figures.
Read more: Allianz posts £6.6 billion in net income for 2019
On the back of the group results released on Friday, Allianz UK has now revealed its figures for 2019 showing that after a challenging fourth quarter, it has an overall combined ratio of 97.8% and premium income is down from £2038.2 million in 2018 to £1990.7 million in 2019, impacted by strong underwriting action taken on under-performing business lines.
Meanwhile, operating profit fell by 35% in 2019 from £171.2 million to £110.6 million which is attributed to a range of factors including increased fire, theft and escape of water losses in the commercial property account as well as some one-off impacts including the Ogden discount rate change and PPI redress payments relating to historic business written.
At the net income level, Allianz's 2019 result was in line with 2018 at £138.1 million due to the additional investment gains made on the successful acquisition of LV= GI. Allianz's GWP increased by 9.3% in commercial lines as supported by rate increases and volume growth caused by the positive impact of the transferred LV= commercial business which has now been completed.
However, though rate increases were achieved across all commercial accounts, these were behind claims inflation overall and were not at the levels needed to sustain market profitability. Motor business for Allianz continued its record of strong performance with good profitability and growth but commercial property profitability was hit by a high number of large claims and increased fire, theft and escape of water losses.
In personal lines, Allianz saw its personal lines GWP reduce by 18.3% but an improving return in terms of its combined operating ratio, moving from 97.9% in 2018 to 96.2% in 2019.
Discussing these year-end results, CEO of Allianz UK, Jon Dye (pictured), said: "I look back on 2019 with great pride on behalf of everyone at Allianz Insurance. While our operating profit fell short of our expectations, we achieved so much in positioning our business for a successful future. The completion of the transfers of business between Allianz and LV=, the establishment of shared services to support these businesses and the completion of the LV= and L&G deals have created a tremendously strong platform from which we can grow profitably.
"This success has not only been down to both the hard work and commitment of our colleagues at Allianz but also the support of our broker partners. 2019 was a year of unprecedented change, not just in our own business but in the markets in which we operate, in the economy and in society. To maintain our NPS and employee engagement scores as well as our claims service ratings at such high levels against this backdrop is a considerable achievement."
"Like all businesses, we have challenges," Dye added. "We know where they are and we are executing plans to address them. We have a strong track record in delivering profit and growth on a sustained basis, and with the right people and skills in place to continue to do this, I feel confident about our future."