Allianz Worldwide Partners to roll out its own telematics-based services | Insurance Business UK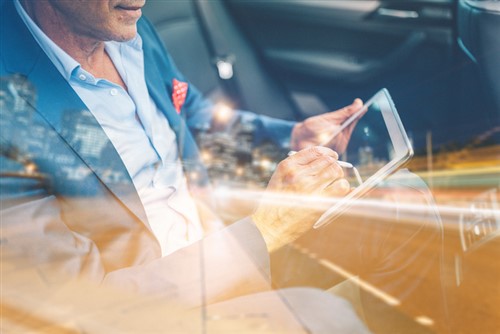 As part of a longer-term strategy to deliver data-rich and predictive digital solutions on a regional scale,
Allianz
Worldwide Partners in the UK is set to unveil its own portfolio of telematics-based services. These will include crash alerts, stolen vehicle tracking, as well as concierge and remote services such as vehicle unlocking.
Announcing the imminent launch, Allianz Worldwide Partners said the UK and Ireland will be two of the first regions to offer the new range of services to automotive clients. The Allianz unit described itself as "ideally placed" to develop opportunities paving the way for expanding its portfolio of manufacturer-branded roadside assistance and warranty schemes.
"The ultimate aim of the Allianz Worldwide Partners Group is to be able to offer a suite of products across the EU and wider European area," said Lee Taylor, chief sales officer for Allianz Worldwide Partners in the UK. "We will still focus on offering vehicle breakdown and emergency assistance services as our primary services, otherwise known across the industry as bCall and eCall, but expanding our offering means we can deliver a complementary group of services for manufacturers and their customers."
Taylor continued: "Technology is improving rapidly, and vehicle 'Big Data' is already enabling manufacturers to obtain greater knowledge of how their products are being used and their customers' driving behaviours. While data security and privacy concerns need to be addressed, the ability to pull and push information to vehicles could effectively provide customers with their own on-board assistance technician."
Meanwhile, in a separate development, Allianz Global Corporate & Specialty SE (AGCS) has partnered with family-friendly services provider My Family Care to afford AGCS employees enhanced benefits and help them balance family life and work. Among these benefits is access to Backup Care, for securing carers or facilities when necessary.
"In order to maintain a high quality workforce, companies need to introduce ways to attract and retain the best staff," said My Family Care chief executive Ben Black. "Employers like Allianz Global Corporate & Specialty invest a lot of time and money in recruiting top talent, so it makes perfect sense to listen to their needs and support them as best they can as they make that transition either to working parent or part-time carer."
Related stories:
Central platform to allow data sharing among motor insurers and OEMs
Are your employees facing a stress time bomb?