Anderson Ashcroft joins GRP via Sagars | Insurance Business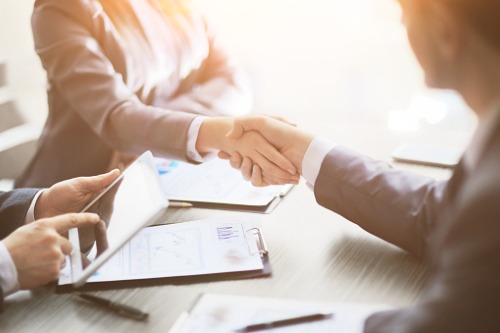 Global Risk Partners firm Sagar Insurance (Sagars) has made its second swoop since becoming a member of the GRP roster in 2018.
Without disclosing financial terms of the transaction, Sagars chief executive John Meadows said its purchase of Anderson Ashcroft Insurance Brokers has been granted regulatory approval. As part of the acquisition, the entire workforce of the commercial insurance broker will be absorbed by Sagars.
Directors John Anderson and Ian Ashcroft are also staying, as well as the company's office in Preston.
"Sagars is a powerhouse in the East Lancashire area, and will provide us with the best possible springboard to grow and develop our client base in Preston and beyond," stated Anderson.
"We look forward to being part of John's team, with the product and service advantages that also comes with being in the GRP family."
Meadows, meanwhile, is "delighted to welcome" what he described as an experienced team that has built a high-quality brokerage serving the area of Preston. "I am confident that we can together deliver significant growth for the business," asserted the CEO.
The acquired business specialises in the freight forwarding and freight transport industries.
Commenting on the deal, GRP group managing director Mike Bruce noted: "Sagars has gone from strength to strength following their acquisition of Thomas Cook, and under John Meadow's leadership has become a significant player in the region.
"Lancashire is the second fastest growing region in the UK, outside London and the South East, with a high number of manufacturing and engineering businesses. These clients are right in our sweet spot, and I'm confident Anderson Ashcroft will add considerable value to the group."
Last month it was announced that Searchlight Capital Partners was making a significant investment in GRP, the completion of which will see Searchlight become the group's majority owner. According to Bruce, Searchlight is "very supportive" of GRP's mergers and acquisitions strategy.